It has been a tale of two halves for Liverpool and manager Brendan Rodgers, but with a second victory against Southampton this season confirming their recovery, things are definitely looking up.
Things began well at the start of the campaign with a win against the Saints in the season opener before descending into a whirlpool of injuries to key players, false starts for new faces and defensive woes that left Liverpool fans like nervous wrecks any time a free kick or corner was whipped into Simon Mignolet's box.
The nadir was reached in a 3-0 defeat to Manchester United in December, the aforementioned keeper warming the bench as Brad Jones flayed around in his place. How things have changed.
It was always going to take time for Rodgers' new recruits to blend in and soak up the manager's philosophy of fast, attacking, pressing football, a feat that would test the fittest of footballers. And despite coming from other clubs that may have incorporated similar characteristics in their play, to do so week in, week out for the Anfield club is always a step up.
And what was the main thing missing from Liverpool during the first half of the season? The ability to play as a team. It feels like a long time since that was an issue.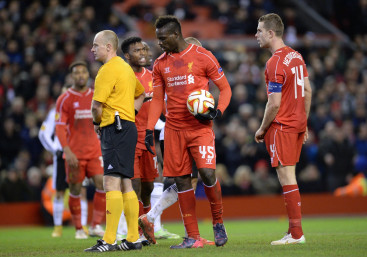 Rodgers' tactical nous has once again been at play, something he developed during his time under the tutelage of Jose Mourinho at Chelsea. Switching to a 3-4-3 formation to utilise the talents of Emre Can, Lazar Markovic, Raheem Sterling and the rest has allowed the players to blossom.
Being able to adapt to a 5-3-2 when necessary, as they did during the second half of the match against Southampton on 22 February, shows the work on the training ground is paying off.
And even with Mario Balotelli being singled out for criticism over the penalty issue against Besiktas, there's the sense he's starting to settle down and do what's required of him. Everyone knows their jobs and what is demanded of them.
The players, both new and old, are starting to gel and as a result, confidence is steadily building. It's even getting to a point that the significance of Steven Gerrard leaving the club at the end of the season for pastures new is dimming as Jordan Henderson takes up the mantle in his audition for the captaincy next term.
Liverpool didn't have their best performance in the win against Southampton but they dug deep, worked hard and even had a bit of luck to get them across the line with three points in tow and the chance of a top-four finish still within their grasp.
Louis van Gaal facing transitional changes at Manchester United
Playing badly and winning is something Manchester United have been doing all season as manager Louis van Gaal faces the same challenges as his Liverpool counterpart. New players integrating with old, adapting to new systems and understanding alternative philosophies are challenges faced by the Old Trafford club this term.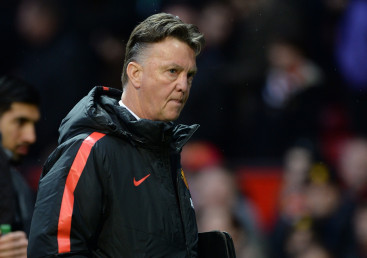 And in all fairness, for a squad which is in transition and has been decimated by injury, United sitting fourth in the league isn't a bad thing right now.
But while Rodgers is starting to come good by implementing his thinking and tactics, Van Gaal appears to be doing the opposite. On paper, United have better players than Liverpool, certainly in goal, midfield and up front.
The likes of Wayne Rooney, Radamel Falcao, Angel Di Maria, Robin Van Persie and David De Gea should be enough to put the fear into the best of teams.
But as the result showed in the defeat to Swansea on 21 February (albeit one of United's better performances), the Manchester club is lacking that team mentality and with it the ability of the players to follow a philosophy that is "not the Manchester United way". Liverpool's situation is very different and Van Gaal is surely looking down the M62 in envy at Rodgers and his men.
Manchester City challenge awaits
The Reds have a tricky few months ahead with the need to balance European and domestic football, along with an FA Cup run that could end in the ultimate send-off for Gerrard. That run continues with a match against Manchester City coming up on 1 March, one they would love to win, but a draw against the current Premier League champions would be a solid result.
The outcome could depend on what happens in City's Champions League tie against Barcelona. A loss and Manuel Pellegrini's wounded tigers could give Liverpool a mauling. A win and the Blues would be prepared to sweep Rodgers' men aside in an attempt to build on their challenge to catch Chelsea. However, that's not to say Liverpool can't give them a shock.
But the real measure will be the return fixture against Van Gaal's men in March, a chance to see how far Liverpool have come in the battle of the transitional teams. If Rodgers can motivate his men to defeat their bitter rivals, once again using his philosophy and tactics to good effect, the future will continue to look bright for the Anfield club.
Stacey McIntosh is chief sub-editor of IBTimes UK. He has previously written for Metro and Men's Fitness. He is also the founder of Love Your Content, a creative agency for sports, health and fitness companies. Follow him @loveyourcontent.