When Steven Gerrard announced he was leaving Liverpool for pastures new at the start of the season, there was uproar on Anfield. How could our captain leave us in our time of need with the Brendan Rodgers project in motion but not yet producing the fruits of success deemed by fans and players alike? Who was going to grab games by the scruff of the neck and save us when things weren't going well? Who was going to inject much-needed leadership into the team?
Those were dark days indeed. But the clouds have lifted since our dour start to the season, when we were stuck in second gear. And rather than one saviour stepping in to save the day, there are a few names that can fill Gerrard's multifaceted role.
Jordan Henderson and Philippe Coutinho's strikes against Manchester City were moments of beauty but whose goal was better? Who cares. With Liverpool once again in sparkling form, the team most likely to grab three points simply looked second rate.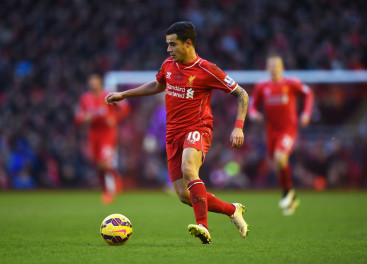 City, on the back of a defeat against Barcelona in the Champions League but also having thrashed Newcastle United 5-0 in the Premier League, had a point to prove (and three points to gain) as Chelsea swapped the league for the chance to win some silverware in the League Cup final.
A win and City would be breathing down Chelsea's necks, just two points behind the leaders. But the Reds put paid to that being a reality and instead pushed their own agenda, leaving them fifth in the league and in the ideal place to crank up the pressure on Manchester United and Arsenal for a spot in the top four.
And what was the difference between Brendan Rodgers and Manuel Pellegrini's men? Liverpool played as a unit, a team, with a winning formation. City played like individuals lacking the tactical nous to get a victory.
The Reds boss got his men to flood the midfield, something City couldn't cope with. Pellegrini's 4-4-2 set up left City struggling in the middle, while Rodgers' philosophy of attacking, pressing football, combined with midfield dominance, left the opposition struggling. Slick passing was present from both teams but it was Liverpool who made it count. And the two players in the thick of it were Henderson and Coutinho.
Captain elect for Henderson
As every match goes by, Henderson continues to build on the argument as to why he is the best person to take the reins once Gerrard leaves the club. And, on the form against City, he won't have harmed his chances. His goal was special but the work rate was just as important. And at the top of that list was his leadership.
Getting his voice heard and keeping the Reds playing as a tight, yet fluid, unit was vital to get a victory against a dangerous team spearheaded by Sergio Aguero, the lethal striker almost getting his name on the score sheet were it not for an extra lick of paint on Simon Mignolet's post.
But Henderson didn't let the occasion get the better of him and the experience he garnered while holding the mantle of captain for England's Under 21s has been there for all to see. And with this performance, he once again showed just why Liverpool needs to get their finest pens out and sort his contract.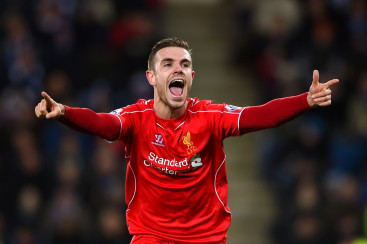 That's one thing Rodgers' backroom team has got right with Coutinho, the playmaker signed up with the Reds until at least 2020 (and hopefully beyond too).
The creative spark that at times over the past few years has deemed to be lacking at Liverpool is fully energised with Coutinho and the young star is proving to be electric. Confidence is on the up at Anfield and a lot of that is down to the Brazilian.
Fulfilling Rodgers' criteria in a player to a tee, Coutinho was ruthless against City, pressing the likes of Vincent Kompany into errors, showcasing flair and culminating his performance with yet another screamer, something he's always had in his locker.
Both Henderson and Coutinho would admit they need to contribute more goals each season to truly shine but they are well on the way to doing so.
Europe woe is Liverpool's gain
Liverpool may have been knocked out of the Europa League with a defeat to Besiktas (can't remember the last time we lost on penalties) but that could well be a blessing in disguise. Not having up to seven extra games to compete in, with more travel across Europe than is necessary, may certainly help our chances in the league this season.
Yes, there is the prize of Champions League football for the winners of Europe's second-tier competition, but a far more straightforward way of reaching that goal is to maintain the scintillating form that we are producing in the league. And despite Jose Mourinho's throwaway comment that Liverpool are back in the title race, alongside Manchester United, the focus is firmly on finishing in the top four, ready to better this season's poor Champions League attempt.
And what of Gerrard, sidelined for a few weeks with an injury? Of course it will be good to get our captain back as we push on for Champions League football next season and silverware in the shape of the FA Cup. But, on Liverpool's current form, don't rush back too quickly...
Stacey McIntosh is chief sub-editor of IBTimes UK. He has previously written for Metro and Men's Fitness. He is also the founder of Love Your Content, a creative agency for sports, health and fitness companies. Follow him @loveyourcontent.