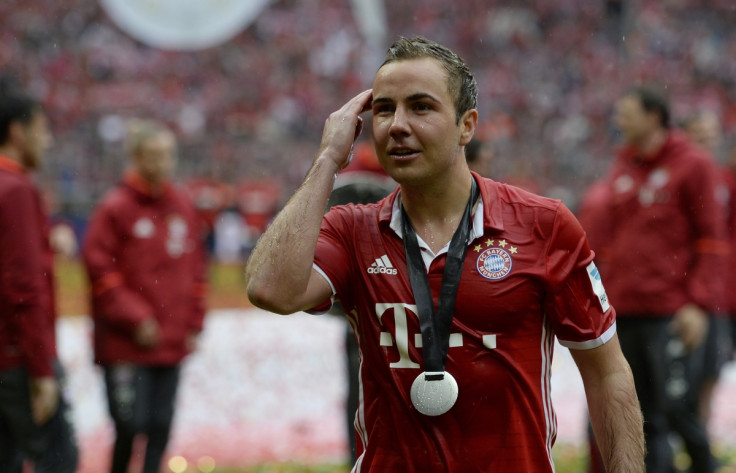 Liverpool forward Roberto Firmino would welcome Mario Gotze to Anfield with open arms. The 24-year-old Brazilian thinks the World Cup-winning midfielder would be an exciting addition to the Reds' squad if a rumoured move transpires.
Firmino, who joined the club from Hoffenheim last summer, remembers Gotze fondly from his time in Germany and has revealed he would like to play alongside the Bayern Munich man on Merseyside.
"Gotze I still know well from my time in Germany, when I played with Hoffenheim against Borussia Dortmund and Bayern," he said, according to Bild. "He has incredible qualities in attack. He would fit in well with us and will surely help us with his class, also."
Gotze has been strongly linked with a move to Liverpool in recent months, in large part because of his links to the Reds' current manager Jurgen Klopp, who coached him at Borussia Dortmund.
In the more immediate future, however, Fimino is focused on Liverpool's all-important Europa League final against Sevilla, acknowledging the Premier League club face a tough task against the two-time defending champions.
"We have worked over the entire season so hard and deserve this final," the Liverpool forward said ahead of the game in Basel, Switzerland. "But Sevilla is probably the most difficult opponents we could have faced. But we have beaten Dortmund and we won't hide. In Basel we have to deliver our maximum again."