Liverpool forward Sadio Mane has opened up about why he rejected a move to Manchester United. The 24-year-old star could have joined the Red Devils in 2015, when they were managed by Louis van Gaal – but Mane instead opted to continue his development at Southampton under Ronald Koeman.
Mane did ultimately leave Southampton this summer, joining Jurgen Klopp's outfit for a fee of £34m ($41.3m), and the forward has revealed he did not have a "second thought" when Liverpool came calling.
"In honesty, there were some clubs interested at that time [in 2015] but I never made any choices then," the Liverpool star told the Sunday Telegraph. "I did not say I thought of any club and I wanted to play there. That kind of interest gave me a lot of confidence on the pitch and made me believe in myself, but I knew this was because of my hard work and I was in a good way.
"Ronald Koeman was not happy with all the rumours because he wanted me to stay, but it was not too complicated because for me, also, it was not time to go. When I spoke to him I told him: 'No problem, I will stay.' It was my decision. I wanted to stay at Southampton."
Mane joined Southampton from Red Bull Salzburg in September 2014. After impressing fans during his first season in the country, he was strongly linked with a move to United. But Mane ultimately decided that he would be better served spending another season on the south coast.
"I was patient because I remember after the first year [in England], I knew it was better to focus on Southampton," he recalled of United's interest. "In my head I thought I would be there a couple more years and prove something. I was convinced I still had to prove something, improve more and learn more before I moved to a bigger club. But then I knew when the right time was for me. The extra year helped me get better, and it is important for every player to go step by step.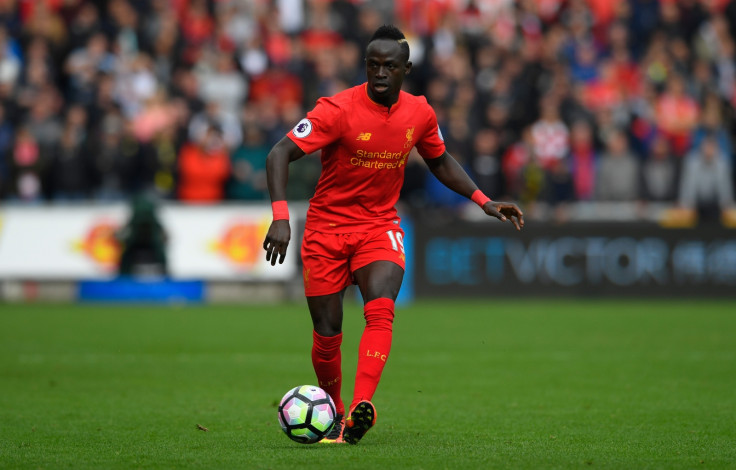 "It was only when Liverpool came in [last summer] that I never had a second thought and knew I wanted to join. It was different because then was the right moment for me. I finally came to Liverpool and I was happy with that, and now I'm happy I am playing against Manchester United."
Mane is poised to feature for Liverpool in their much-anticipated clash against United at Anfield on Monday night (17 October), and the Senegal international is confident his side can win the big game in front of their own fans.
"We are going to beat Manchester United," he said, confidently. "Of course. We all believe it. We are going to make it. Maybe this will be the biggest game I have played in. It's normal the fans and people will think this is a particular type of game. We know it's one of the big games of the season."