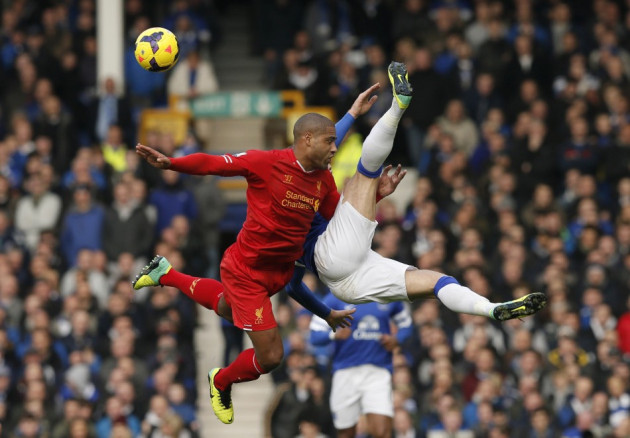 Liverpool defender Glen Johnson is confident the club can navigate their way through testing trips to Tottenham, Manchester City and Chelsea this month despite the loss of captain Steven Gerrard to injury.
The Reds skipper was forced to limp off during his side's 4-1 win over West Ham United on Saturday afternoon after suffering a hamstring injury, with initial reports suggesting the midfielder could face a month on the side lines, ruling him out until the new year.
The injury was the only negative on what was another impressive day at Anfield for Brendan Rodgers's side as they registered their fifth consecutive home win, but a trip to White Hart Lane followed by consecutive away games to Manchester City and Chelsea after Christmas will prove to be the club's greatest test of their title credentials.
Although the club are likely to take on these obstacles without their influential captain, Johnson maintains the club are capable of maintaining their hold on second place in the league.
"Any team without Stevie is going to miss him and hopefully it's not as bad as it looks but we've got a good squad," Johnson was quoted as saying by the Liverpool Echo.
"We've bounced back from the defeat to Hull and we couldn't have done much more in the game against Norwich and West Ham.
"We have scored 20 goals in our last give home games. It is what all the top teams try to do - make their home ground a fortress.
"We have some tough away games coming up. We only worry about the next one and I am sure we step it up for the so called bigger teams.
"If we can start scoring a few more goals away and pick up a few more points it will blend nicely with our home record."
Liverpool have already suffered an injury blow in recent weeks with Daniel Sturridge facing a spell on the side lines after suffering an ankle injury. The striker could be ruled out for up to two months, a development that may force Rodgers to look into signing another forward when the January transfer window opens next month.