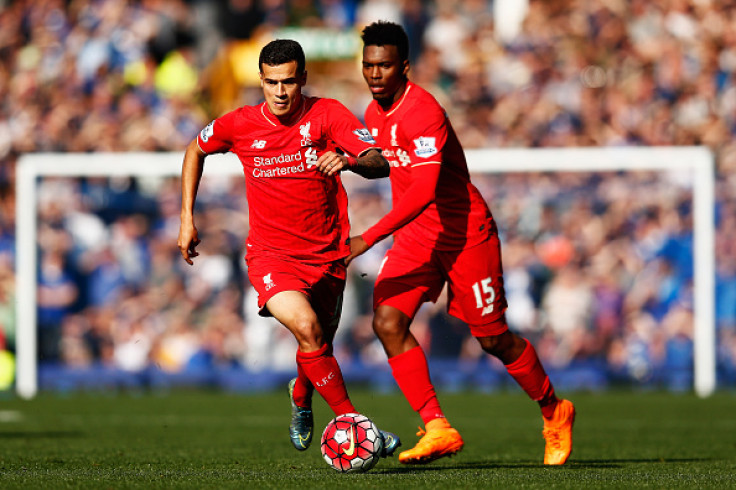 Liverpool manager Jurgen Klopp blames himself for Daniel Sturridge's latest injury setback, insisting that he brought the striker back into the first team too soon after he had recovered from a knee problem. The 26-year-old's career has been ravaged with injuries, which has led him to miss the major part of this season and the last, something that Klopp is looking to address.
The former Borussia Dortmund manager confirmed that Sturridge will be out for 10 days following the setback but will not be able to get back into his groove properly until at least the New Year. The manager wants critics and other media persons to lay off the striker for a while and let him recuperate in peace, as the Reds look to rebuild their campaign after a 2-0 loss at the hands of Newcastle last weekend.
The Reds need a point against Swiss club Sion away from home to top their Europa League group and progress into the knockout stages where he expressed frustration at having to answer questions on Sturridge's fitness, despite the striker not being on the trip. Christian Benteke will fill in the void, while Divock Origi is a capable back-up in case the Reds need more options from the bench.
"It is no knee, no hip, no foot... It's just a little hamstring. But this is a sign that it was too much for him. Daniel had his injuries, I don't know most of them. But, after two days, the question is always, 'Is he available?' Then I say, 'No, of course not,'" Klopp said, as quoted by the Mirror.
"Then another striker gets injured, so we say [to Sturridge], 'Come on, let's try'. And then something happens and we say, 'Okay!'
"[Sturridge had] Absolutely no pre-season, he started training; then he started playing... Another injury. Then he has 10 days, another game. That is the problem," he added.