Thierry Henry says Jamie Carragher has been one of his toughest adversaries, with the Arsenal legend paying homage to the defender as he plays his final matches for Liverpool.
Carragher announced his retirement from professional football in February, saying he would play his final game for Liverpool when the season comes to an end.
Henry and Carragher took part in many matches against one another, as Arsenal and Liverpool both fought for trophies in the early 2000s. And the striker admits that of all the defenders he faced, Carragher was one of the most difficult to beat.
He explained in an interview with Liverpool FC magazine: "I was lucky because I was physically very quick. Everybody could see that. It was obvious. So straightaway people could say: 'Thierry Henry - he's quick.'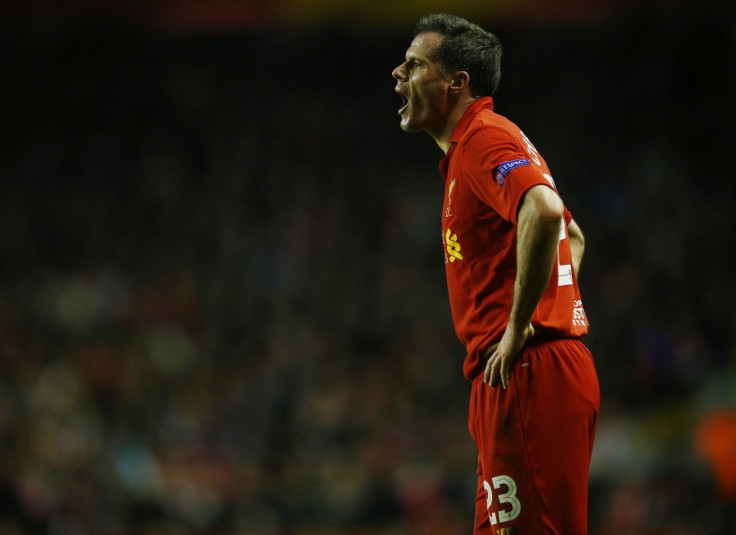 "It is not so easy to see inside a player's mind. Jamie's mind was very, very quick. In some ways that is an unfortunate quality to have because it is not an obvious quality. It takes a while for people to see it. But when you are there on the pitch competing against someone with a quick mind, you know about it.
"Defenders don't always get the recognition they deserve for keeping a clean sheet... The way I saw it, especially with Jamie, is that when I was at my best and he was at his best, neither player would win and it would be up to someone else to either win or lose the match."
Carragher has spent his entire career at Liverpool, joining the youth side in 1990 and moving into the senior line-up in 1996. He has been a part of both the highs and lows of the side's last 18 years, having won the Champions League and coming close on numerous occasions to winning the title, to featuring for England in numerous World Cup and Euro tournaments.
The Reds are currently mid-table and desperate to get back into the mix for Champions League football after their fall from grace in the late 2000s.
And rumours are claiming that alongside Carragher's future television commitments, the stalwart will continue to contribute to the Merseyside club behind the scenes as well.