Jan Molby says he is not yet convinced by Liverpool's form at Anfield despite the 2-1 win over Bordeaux in the Europa League. He said the Merseysiders were struggling to break down visiting teams who defended deep in their own half.
First-half goals from James Milner and Christian Benteke gave Jurgen Klopp's side victory after Henri Saivet had given the visitors the lead just past the half-hour mark.
Liverpool stunned Manchester City 4-1 at the Etihad last weekend but have struggled to replicate their away performances at home, winning just two of their last six matches at Anfield across all competitions.
"If you compare the game to Saturday's win at Manchester City, there's no doubt it wasn't anything like the same," Molby wrote in his Liverpool Echo column. "Indeed, it was very much similar to so many games we've already seen at Anfield this season. It was pretty much huff and puff, with too many players indecisive.
"Matters just haven't clicked at Anfield this season," the former Reds midfielder continued. "It's a completely different proposition breaking down a packed defence rather than looking to play on the counter-attack, as we have done in our away games.
"Our struggles at Anfield are a combination of the type of players we have at the moment, and the uncertainty that still exists among the fans at home which the team then finds impossible to ignore."
Benteke praise
Molby praised Benteke's performance against Bordeaux, saying the Belgian striker's quality and physical presence made the difference in a tight match. "If the game had been played a few weeks earlier when Benteke wasn't available, then we simply wouldn't have won," he asserted.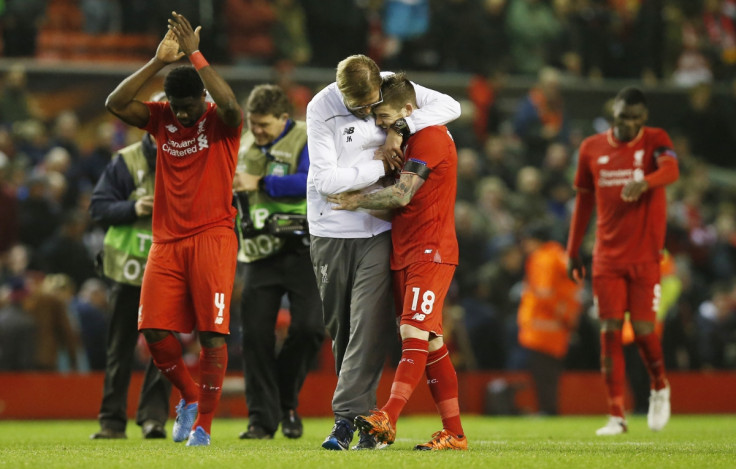 "The Belgian was the key with his physicality and ability to frighten defenders. And his goal was precisely why Liverpool signed him, good control and a great finish."
Ninth-placed Liverpool host Swansea City at Anfield on 29 November, after which they play three straight away matches against Southampton, Newcastle United and Sion.