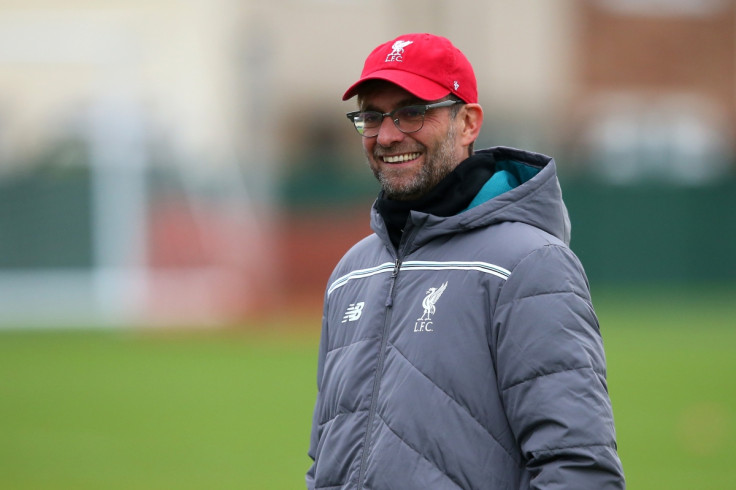 Liverpool manager Jurgen Klopp will get the backing of club owners Fenway Sports Group (FSG) but is likely to restrict his activity to just one signing during the January transfer window, according to club insiders. Former striker John Aldridge believes a new forward or a creative midfielder will be top of the German's shopping list, but fans have been told to ignore public comments downplaying any potential deals.
Klopp has been coy over plans for the January mercato, instead preferring to concentrate on his current squad which has lost just two of his 14 matches in charge since succeeding Brendan Rodgers. The Reds currently have a six-man injury list – which was added to by defender Dejan Lovren following the 2-2 draw with West Bromwich Albion – and that may dictate any movement in January.
Coupled with Daniel Sturridge's continued absence, Danny Ings is out for the season for Liverpool and Joe Gomez is another long-term absentee. Aldridge expects at least one addition from Klopp and believes FSG will be supportive of whatever the manager plots in the window.
"I wouldn't read too much into Jurgen Klopp saying he won't be splashing the cash in the January transfer window," he told the Liverpool Echo. "I doubt he'll go on a spending spree but I do think he'll try and bring in maybe one player.
"With Ings out for the season and Sturridge's problems, it may be a front man. Equally, he might be looking to add a creative spark in midfield. But he's said what he said I think to rally his players and let them know they have his firm backing and belief.
"Jurgen will know who's out there though. And if he can get his man, I'm certain he'll have the full support of FSG who fought hard to bring him here – and will want to back him now."
The Liverpool coach has become increasingly agitated by continual questions over his potential transfer dealings. The 48-year-old is barely three months into his Anfield tenure and is keen for more time to appraise his current squad.
"It's much more important to work with people and if you trust them they have to feel it – and not just for two days but for a longer time," he said, according to Goal.com. "That's not how the world should run. If we have problems it's not with quality, it's maybe with concentration or other things. But we don't know if players we get will do it better. I'd give the advice to stay cool and see what happens.
"If we need something we will do it, not talk about it before. In this moment I don't think about it. No one should be in doubt that we are prepared for any situation. We have 24 hours always at work. We always watch players on video but if we take them in winter, in summer or never I don't know at this moment."