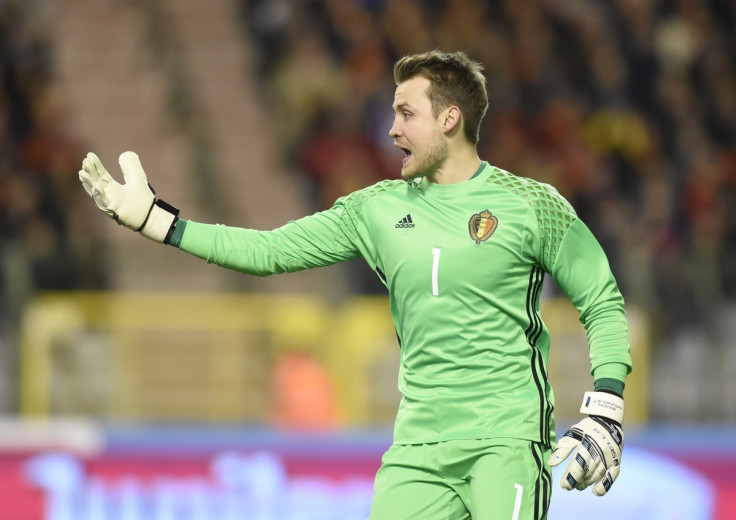 Liverpool are set to hand Simon Mignolet a new contract to fend off talk about Jurgen Klopp in the market for a new number one. The Belgian has been under scrutiny this season for a series of gaffes which have cost the Reds crucial points, the latest being against West Bromwich Albion where he could have done more to prevent the first goal.
The Guardian reports that the club are willing to negotiate on his current £60,000 ($90,897) a week salary and keep his faith in the goalkeeper, who transferred from Sunderland in 2013. He has two and a half years left on his current contract but Liverpool are moving quickly to seal a deal with the keeper to prevent any complications in the future. Klopp has deep faith in the keeper and is willing to give him the chance to prove himself through the course of the season as he assesses the squad he has inherited from Brendan Rodgers.
The former Borussia Dortmund manager is unlikely to dig deep in the market in January, recently blasting the press for repeatedly asking questions regarding the Reds' transfer plans. The German has had a mixed start to the campaign, pulling off incredible wins over Chelsea and Manchester City, but unable to get the better of ostensibly lesser opponents, taking only one point from a possible six in their last two games against Newcastle United and West Brom.
The Reds are currently ninth in the league, five adrift of a place in the top four, but Klopp has to marshal his troops well for them to be able to secure their first top four spot since 2014. They have a lot of injury worries to look into, particularly in defence, where they are currently without four players.
Dejan Lovren suffered a laceration in his knee against West Brom for which he will be assessed but Joe Gomez and Jon Flanagan are out for the long haul with knee ligament injuries. However, Mamadou Sakho should be back in action before Christmas, which would help alleviate the crisis at the back.