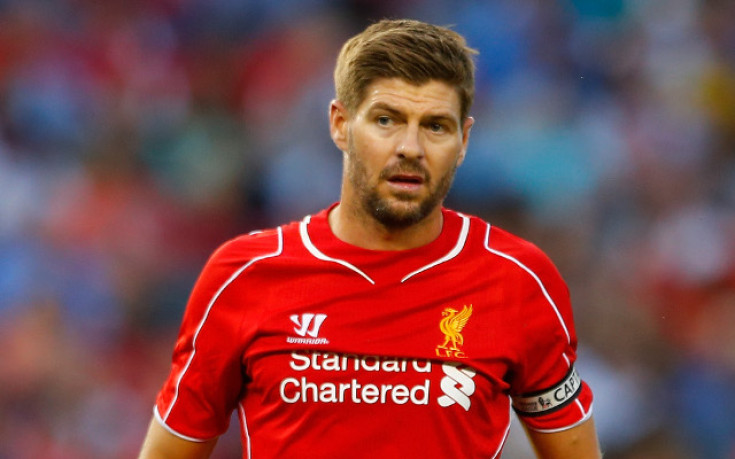 Liverpool legend Bruce Grobbelaar believes his former club will be in major trouble if they allow Steven Gerrard to leave after the end of the season.
The 34-year-old midfielder is Liverpool's highest goalscorer this season, most recently scoring a brace in the Reds' 2-1 win over AFC Wimbledon in the third round of the FA Cup. However, he has announced he will move to the US after the end of the season, following the likes of Thierry Henry, Robbie Keane and Jermain Defoe.
Liverpool do not have a natural replacement for Gerrard in their squad, with summer signing Emre Can failing to live up to expectations thus far. Jordan Henderson is a candidate to fill Gerrard's role in the middle but the England international lacks his goalscoring ability, which has bought the Reds multiple honours over the years, including a Champions League trophy.
Grobbelaar believes the owners should sit together and talk the decision through before committing on the transfer as it will have mass repercussions in the future.
The Reds are eighth in the Premier League, seven points behind Southampton who are fourth. Liverpool travel to Sunderland on 10 January as they look to embark on a winning streak and close the gap on teams above them in the table.
"I, and many of the other former players, are surprised that the Fenway Sports Group [Liverpool's owners], and the management structure, don't want Steven Gerrard to stay until the end of his career," Grobbelaar told talkSPORT.
"I would give him games week in and week out. He's still a leader and we still need him. Liverpool still rely on him a lot, he delivers, as he did against Wimbledon.
"He was the only one who came up to scratch and got the two goals.
"What are they going to rely on next season? Who is going to be leading this club? If you don't have a person like Gerrard, then the club might be in disarray."