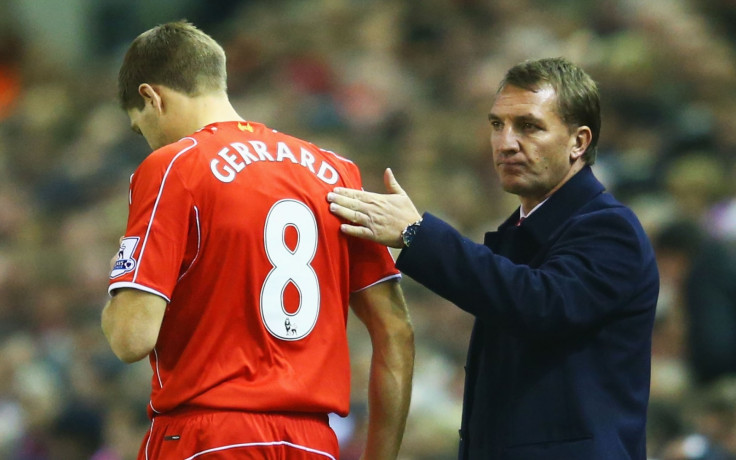 Liverpool legend Steven Gerrard, who is set to leave his boyhood club at the end of the current season, has revealed that he would have signed a new contract had it been offered to him earlier.
The Reds skipper believes that had a contract been offered before the start of his current season, he would have signed it as he was not aware that his role in the team was about to change.
Since establishing himself at the Merseyside club and being named captain in 2003, Gerrard has always been the first name on the team sheet. However, following a chat with Brendan Rodgers in November, he realised that he is now going to be a bit-part player for the club and that was not acceptable to a man that has led the club for over a decade.
"Yes, if a contract had been put in front of me in pre-season I would have signed it," Gerrard said, as quoted by the Mirror.
"I'd just retired from England to concentrate all my efforts on Liverpool. I didn't want my club games to be tailored."
"My injury record had been fantastic for the past two and a half years and I had a great season from a personal point of view last season."
"It's all ifs, buts and hindsight now. That period between the summer and the end of November gave me thinking time. I've never wanted to be a squad player. If I was missing games now, I'd be sitting out even more next season. I knew it would get worse and worse as time went on," the former Three Lions skipper explained.
But Gerrard has made it clear that he holds no anger or grudges against anyone over his treatment at the club, he has only words of praise for the club and believes that the club has helped him fulfil his every dream.
"There's no blame and I'm not angry about it. There are other people in the squad and the club had other things to worry about," Gerrard added.
"Liverpool Football Club have been unbelievable for me since I was eight years old. This club has helped me fulfill my dreams over and over again."
"The memories and experiences I've had over the past 26 years I wouldn't swap for anything in the world. I'm a very lucky boy and I am also proud of what I've given back – the sacrifices, the dedication and the loyalty."
"I enjoy a very strong relationship with Liverpool Football Club and I don't see that coming to an end. I hope to serve the club again one day," the Reds midfielder concluded.