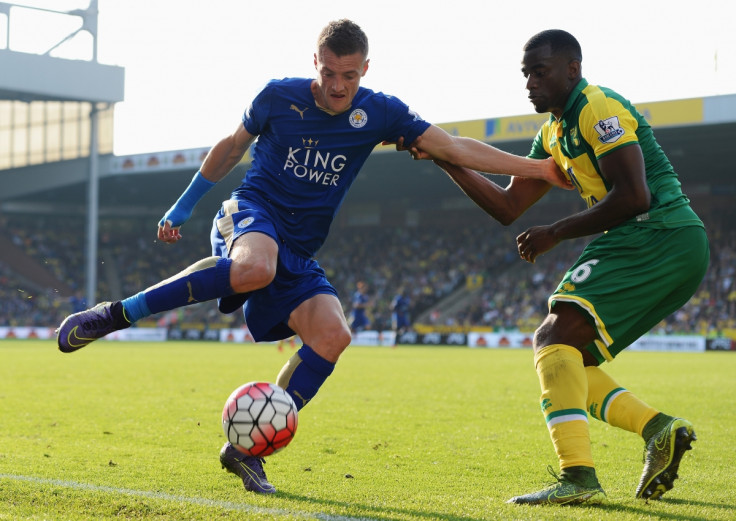 Leicester manager Claudio Ranieri has revealed that he would be willing to allow Jamie Vardy to leave if a top club in the mould of Real Madrid come searching. The England international has been in brilliant form this season, scoring 10 goals and is the highest goalscorer in the league thus far.
Liverpool have been linked with a January move for the forward, as reported by ESPN, but will find it difficult to take him away from Leicester, who are currently above them in the league table. Ranieri has also categorically asked clubs to stay away from pursuing their players in January as they are not open to business midway through the season.
However, the former Monaco manager revealed that he would be open to listen to offers next summer should a considerable bid come their way. The Reds have a barrage of striking options at their disposal but have been hit by a series of injuries, with Danny Ings out for the season and Daniel Sturridge unavailable with another recurring problem.
Madrid, with their pursuance of Gareth Bale, have shown that they are willing to invest heavily on good British talent and should Vardy continue his surge in the league, he may well be the second Briton to play in the current Madrid side.
"It is important Jamie enjoys here and after I can also understand if he wants to go to find a great club but it would cost a lot," Ranieri is quoted as saying by the Mirror. "If Real Madrid or some big names want to buy him they have the money to buy him. The valuation is made by the owners not me. Not many teams can buy him now. But nobody asks (for) him, he is very happy here and we don't want to sell him – it is clear."
The manager also confirmed that they have not opened talks on a new contract with the striker and insists that Vardy is currently happy with his present deal. The high flying Foxes play Hull City in the fourth round of the League Cup on 27 October at the KC Stadium.