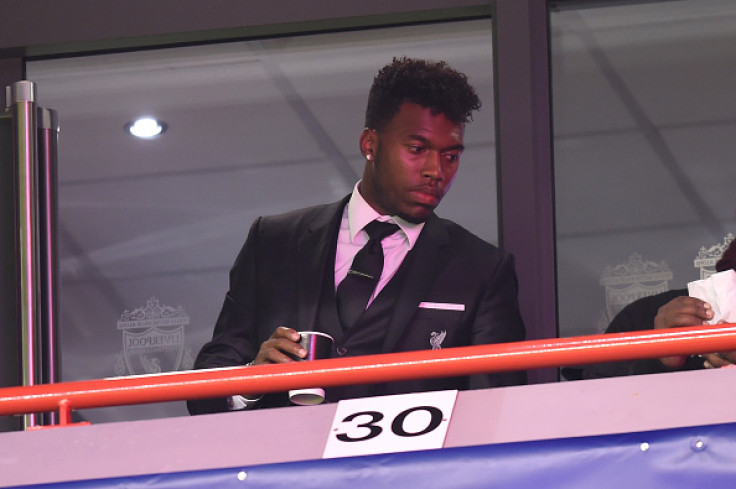 Liverpool's injury woes continue to worsen as Daniel Sturridge faces a spell on the sidelines after the club's medics were unable to diagnose the problem and identify the extent of his injury. The England international forward suffered a blow during the build up to Jurgen Klopp's first match as in-charge against Tottenham at White Hart Lane on 17 October. He has been ruled out for the Reds' clash against Southampton on Sunday (25 October).
According to the Mirror, the Merseyside club's medical staff are struggling to identify the cause of the injury, and with the swelling refusing to subside, the former Chelsea striker is unable to have a scan to find out the extent on the damage. This has prompted fears that the latest setback could be worse than first feared.
Even Klopp is in the dark regarding his striker's injury, and admitted when questioned about it: "I don't know," the German said, as quoted by the Mirror.
Liverpool legend Phil Thompson, meanwhile, acknowledged that the Merseyside club are desperately missing Sturridge's talent upfront, but felt that Klopp should sign a replacement if he misses big chunks of the season.
Sturridge is suffering his sixth injury-related absence since last season, and reports suggest that the latest could be more than just a minor knock, it could see him being sidelined for a longer period than expected.
"He is what we need and what's been missing. But if he's not playing, and every week he's missing far more games, then I think there's going to be question marks over him," Thompson said, as quoted by Sky Sports
"With these owners who work on the moneyball situation, how many minutes you are on the pitch, how much you're getting paid... is somebody out there better? And that's where it comes," he explained.
"If he's nearly ready and got a bit of swelling he's got to play in the game because you can see how much he's missed, but the longer he keeps missing games under Brendan, then if he's missing a lot of game under Jurgen, Dan's going to be thinking 'where do we go?'"
"They're going to have to maybe look for an upgrade on Daniel Sturridge come January, or after that, because you cannot keep going like this without having a person of his quality not on the pitch," the former Reds defender added.