Liverpool midfielder Pedro Chirivella hopes that his loan spell at Go Ahead Eagles will provide the springboard to success at Anfield in the long term. The Spaniard played down the comparisons to Xabi Alonso but admitted that that he would love to replicate the success of his compatriot at the Premier League giants.
The 19-year-old midfielder moved to the Merseysiders from Valencia in the summer of 2013 after impressing the Liverpool scouters while captaining the Under 16 Spanish international squad. The promising midfielder continued his development at the youth ranks of Liverpool until Brendan Rodgers handed him his first-team debut during a Europe League encounter against Bordeaux in September 2015.
Chirivella also made his Premier League debut under Jurgen Klopp last season during a 3-1 defeat to Swansea but an injury sustained in pre-season hampered his chances to breakthrough into the Liverpool first team ahead of the current 2017-2017 campaign.
In January, Klopp decided to send him on loan to Go Ahead Eagles in order to give him more playing time in the Eredivisie.
Chirivella's new side are struggling in the last position of the table but the Spaniard is making the most of the loan, having scored two goals and provided two assists in 10 starting appearances for the Dutch side.
Yet, the Spaniard is still yet to know whether his productive spell at the Go Ahead Eagles will be enough to secure a return to Liverpool ahead of the 2017-2018 season.
"I have a contract with Liverpool until 2020. In May, when I finish the season, I will have a month of holidays and on July 1 I will have to be back in Liverpool to do the preseason with the first team and then we will see what happens," Chirivella said during an interview with Spanish news agency EFE.
"Klopp is very close [to the players] and with the youngsters who have been promoted he has always been very attentive. He was the one who gave me the idea of coming to Holland to play. I know that he is aware of everything that is happening here, he watches many things [games] and I'm grateful to him.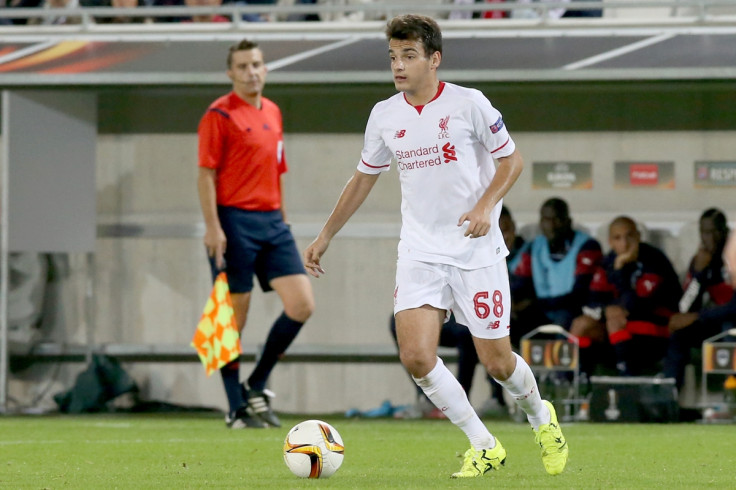 "It has been a big change but it was necessary. I needed to play every weekend. At Liverpool, right now, at 19, it's very complicated because there are a lot of good players with more experience. I had an injury in preseason which hampered (my breakthrough) this year.
"I am very happy. I've been here ten games and I've played all of them and scoring goals. Probably, I am in my best moment thanks to the regularity that in Liverpool I could not have. It is not the same to play with the reserves than with a team that is fighting to avoid the relegation. A player feels important when he plays and I'm playing every minute. "
Chirivella was dubbed as the new Xabi Alonso since his early days at the Valencia academy and now is eager to follow the same footsteps of the Liverpool icon at Anfield. Yet, he is aware that he still has much to prove to be compared with the current Bayern Munich star.
"I'm ashamed to be compared with him. There is only one Xabi Alonso," the Liverpool loanee said. "He is the most complete midfielder of the last few years. Being compared with him or that people say that I am the new Xabi Alonso is a source of pride, but I also feel embarrassed about that. I'm just starting my career, I have not done anything, I'm starting and I have just played 20 games as a professional. I hope I can do Xabi Alonso's career at Liverpool but this is very far right now."