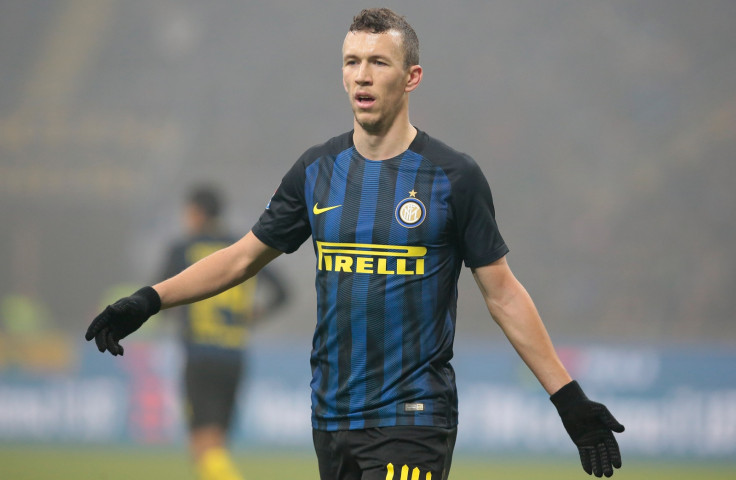 Liverpool defender Dejan Lovren says he would welcome reported Manchester United target Ivan Perisic to Anfield with open arms.
Inter forward Perisic has been linked with a number of Premier League clubs in 2017. Gazzetta dello Sport reported in January Arsenal and Liverpool are interested in signing the €40m-valued (£34.7m) Croatia international over the summer, with Jose Mourinho's recent trip to Zagreb fuelling speculation over United's interest.
While United have been credited with firm interest, Perisic's international teammate Lovren would relish the opportunity to link up with his countryman at club level.
"We players do not know anything about [transfers] until it happens," Lovren told Croatian outlet Sportske Novosti. "But a player like Perisic moving to Liverpool would be great. He is a top-quality player.
"At Liverpool, all the players would welcome him with open arms. Obviously I do not know if it is true. But what I can say is that he has exceptional football skills, knowledge and a higher than average quality."
Perisic was also strongly linked with a move to Chelsea last summer following Antonio Conte's appointment at Stamford Bridge. While the move failed to materialise, talk of a move to the Premier League continues with his former Croatia international Dario Simic seeing him joining former Inter boss Mourinho at Old Trafford.
"At Inter our guys Marcelo Brozovic and Ivan Perisic play a key role," Simic told Vercernji in February. "I expected Perisic in the last transfer window to go to one of the big European clubs. He definitely has enough class for the greatest clubs – I see him at Manchester United."