Lucas Leiva is set to make a return to action for Liverpool this week, with the midfielder in contention to play for the reserve side against Middlesbrough.
Assistant manager Colin Pascoe confirmed that the Brazilian is in the mix to get some game time under his belt, with Lucas not having played since sustaining a thigh injury at the end of August.
The setback was a massive one for Liverpool, who had been relying on Lucas to repeat his form from the beginning of the campaign before, where he completed the most tackles across the Premier League before suffering from a season-ending ACL injury.
Since he suffered his second setback, the defensive midfielder is more determined to return than ever, and Pascoe says that subject to what the medical staff say, he could be back in action this weekend.
He told Liverpoolfc.com: "The next step is getting his strength up in training and hopefully he can get 45 minutes in the reserve game on Friday.
"But we'll assess him, see how he is in the next couple of days, and if he feels fine himself, then he could possibly have 45 minutes on Friday. It's fantastic to see Lucas back in training. He's a good player and it's nice to get him back.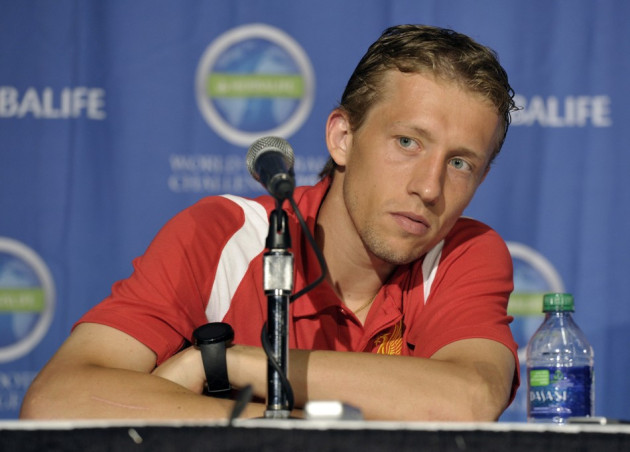 "He's been unfortunate with a lot of injuries. I know that's part and parcel of football but it can get you down and it's nice to see Lucas with a smile on his face.
"He's a great professional. He's done his recovery and rehab. When you're injured, you can't wait to go and play football again and sometimes you can't see a light at the end of the tunnel, but Lucas has kept his head down, worked hard and he's looking good in training."
Pascor also said that having Lucas back would be a massive boost for the Liverpool squad, not just because he's going to help on the pitch, but off it as well.
"He knows his position, knows the angles and is a great player," he explained. "It was a sad miss when we lost him - so it'll be a great boost to the team when he's available.
"He's a popular character. He's a great lad and was missed around us. We're glad he's back with us training and when he's available for selection, it'll be great to have him around again."