Liverpool manager Brendan Rodgers has been left "bitterly disappointed" by the ten game ban handed down to Luis Suarez and believes the punishment has been given "against the man rather than the incident."
The Uruguayan international's fate was decided yesterday by an independent commission who decided to charge the forward with violent conduct, but Rodgers has echoed the sentiments made by goalkeeper Pepe Reina in declaring his distaste at the length of the imposed ban.
"It is the severity of the ban that has hurt most," Rodgers told a press conference. "That is something we are bitterly disappointed with - not so much the ban because everyone has seen it and Luis was very open and honest to know it was wrong.
"I can't help but look at it, and look and feel that the punishment has been against the man, rather than the incident," he argued.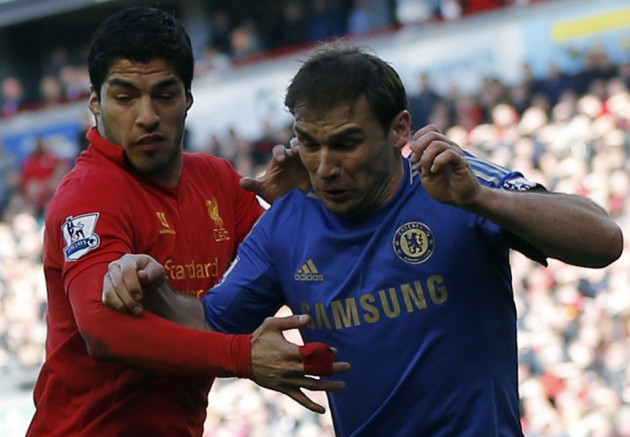 Suarez was captured on live television sinking his teeth into the arm of Chelsea defender Branislav Ivanovic last Sunday, and the incident has largely dominated the week. Liverpool were quick to fine the player on Monday afternoon, but Rodgers insisted the club have have no intention of further internal punishment, stressing the club will do all they can to help the controversial forward.
"We never considered imposing our own ban," Rodgers added. "I asked Luis what he was thinking and he couldn't answer.
"There's that little wire in his brain that sometimes acts differently. That's what we're trying to help.
"We will look after our employee with the objective that something like this never happens again. He's still very much part of the Liverpool family and very much part of the future."
Liverpool are awaiting the report compiled by the disciplinary panel before making their decision to appeal against the decision, with the deadline set for Friday afternoon at midday.