Liverpool managing director Ian Ayre has revealed that club owner John W Henry and chairman Tom Werner have approached Manchester United and Arsenal for advice on better functioning of the Anfield club.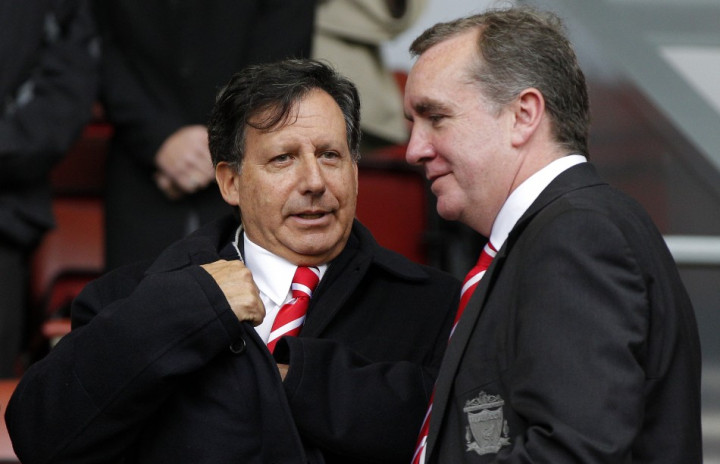 The owners reportedly met with Arsenal and United chief executives Ivan Gazidis and David Gill, respectively. Ayre believes this is a true indication of the Americans' commitment in taking Liverpool back to their glory days.
"He and Tom are both very open in their approach. They'll contact David at United and Ivan at Arsenal - 'What do you think?' That's healthy. Let's get a rounded view of the sport and how we should be doing things. It's better to have an owner who is taking a genuine interest and is well-informed, rather than someone who says, 'I was successful in baseball, so I can do that in soccer'. They both put a lot of time into the team and into the game. That bodes well for Liverpool," Ayre explained.
Meanwhile, Ayre also countered speculation the club owners (John Henry in particular) have lost interest in the Reds' fortunes. Henry was at the memorial service for the Hillsborough tragedy earlier in the week but has not yet attended a home game.
"There have been quite a few comments because John hasn't been to a game this season. As is always the case, the media then spun that into John Henry hasn't been to a game and is losing interest. That's nonsense. Tom's been to quite a few and that's part of them sharing that responsibility. It's about them finding that balance. We don't have to have John there for it to be a success," he said.
Finally, Liverpool's managing director stated the owners remained in regular contact with club officials and were doing everything they could to help the club in the long term. The Premier League club is presently working on a plan to re-design and expand Anfield.
"We speak every week. We have a management call. We talk through issues. John and Tom are very involved in that. That's the way it should be. Of course, fans don't see that. They just think he hasn't been to Liverpool. But Tom has been to Liverpool," Ayre concluded.