Liverpool manager Jurgen Klopp has been urged to accept the injury suffered by Adam Lallana which has forced him out of the Merseyside Derby despite the contentious circumstances by which it occurred. The 28-year-old suffered a kick to the thigh in the World Cup qualifying win over Lithuania but completed the 90 minutes, having played most of the friendly defeat to Germany four days previous.
The episode is the second time that Lallana has returned to the Reds with an injury – having limped off against Spain last November – and The Independent understand that England boss Gareth Southgate reached out to Klopp to discuss the injury in order to calm relations. The German coach is fuming over the blow, which leaves him without a player who has been involved in 14 goals this season – scoring seven – for the penultimate month of the campaign.
Though the severity of the injury has yet to be confirmed by Liverpool, Lallana is out of the visit of Everton on Saturday [1 April] and could miss up to four weeks of action – a damaging blow to the club's hopes of qualifying for the Champions League. But ex-England boss Sven Goran Eriksson says Klopp must come to terms with the injury though the Swede blames Southgate for not managing his fitness better.
"The players have to go to the national team of course, and the risk to get injured exists always when you play football," he told TalkSport. "[As a club manager] you are for sure disappointed, as you're counting on your own players to be ready for the next game, but that's life in football. It doesn't matter if you get angry or not."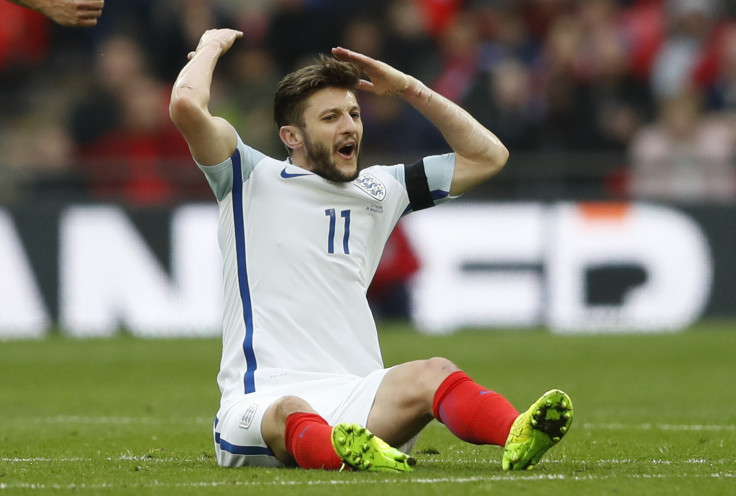 The ex-Lazio and Manchester City boss added: "When it was a competitive game I always played the best team, you have to do that because you're with England and you want to win the game. But when it was a friendly game you can listen to the club managers and say, 'OK, I'll just play them for one half or half-an-hour'.
"I made a big difference between friendlies and competitive games, and if you can you should help the club managers as much as possible, because the England manager needs the other club managers in the end."
Lallana's absence comes at a critical period in the campaign for Liverpool, who occupy the fourth Champions League qualification spot but face an uphill task to hold onto the position. Manchester United and Arsenal trail the Reds by four and six points respectively but each have two games in hand over the Merseysiders.
After taking on Ronald Koeman's side, Liverpool face a host of mid-table sides including AFC Bournemouth, Stoke City and West Bromwich Albion before hosting Crystal Palace before the end of April. Their final four games see them make trips to London to face Watford and West Ham United in-between hosting Southampton and Middlesbrough.