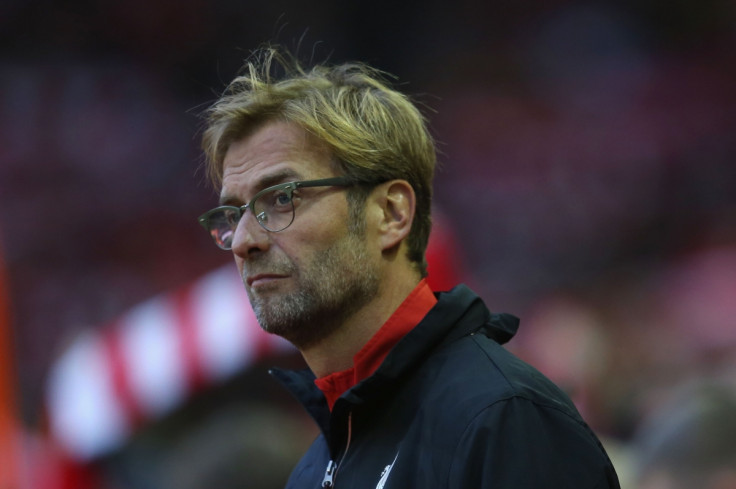 Liverpool manager Jurgen Klopp has been advised to sign an "upgrade" for Daniel Sturridge and address the imbalance in his squad during the January transfer window. Sturridge is yet to play under the German since his appointment in October while his squad is lacking in genuine wide players which has contributed to them scoring just twice in three games during Klopp's reign.
The Reds have drawn all three of the 48-year-old's matches in charge, against Tottenham Hotspur, Rubin Kazan and Southampton, with Emre Can and Christian Benteke netting the only goals. The club are just six points adrift of the Champions League places after 10 matches but have won once in their last 12 matches in all competitions.
Klopp has rebuffed questions regarding any upcoming plans in the January window, with the former two-time Bundesliga title winner keen to focus on his own squad. However, given the lack of goals in the absence of injured striker Sturridge, who has been nursing a knee injury since Klopp's arrival, former Liverpool defender Phil Thompson says a replacement for the England forward is required.
"He [Sturridge] is what we need and what's been missing," he told Sky Sports. "But if he's not playing, and every week he's missing far more games, then I think there's going to be question marks over him.
"With these owners [Fenway Sports Group] who work on the moneyball situation, how many minutes you are on the pitch, how much you're getting paid... is somebody out there better? And that's where it comes.
"If he's nearly ready and got a bit of swelling he's got to play in the game because you can see how much he's missed, but the longer he keeps missing games under Brendan, then if he's missing a lot of games under Jurgen, Dan's going to be thinking 'where do we go?'
"They're going to have to maybe look for an upgrade on Daniel Sturridge come January, or after that, because you cannot keep going like this without having a person of his quality not on the pitch."
Meanwhile, former defender Jamie Carragher believes that Brendan Rodgers' much-criticised transfer policy has left the squad inherited by Klopp lacking balance. Philippe Coutinho, Roberto Firmino and Adam Lallana make up the creative players at Klopp's disposal, but Carragher feels an absence of genuine wide players is something the new Liverpool boss must redress.
"There are no wide players in the [Liverpool] squad, there is an abundance of number tens," he told Sky Sports. "I don't know how the transfer committee thought they would fit them in.
"That is Jurgen Klopp's problem now. Maybe he will address that in January but there are four centre-forwards and three or four number tens and no wide players. There are some problems with that squad in terms of the quality and the balance."