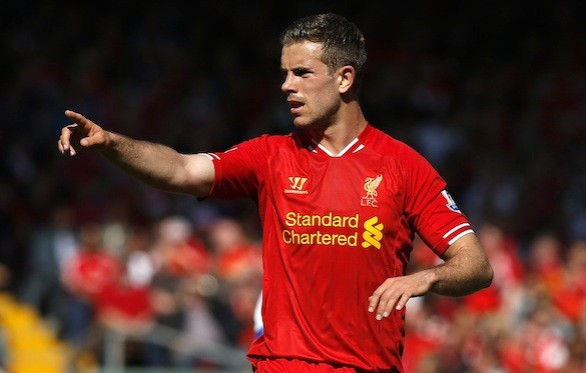 Brendan Rodgers has hit out at Sir Alex Ferguson by claiming the former Manchester United manager's scathing review of Liverpool midfielder Jordan Henderson was a particularly low blow.
Ferguson wrote in his latest autobiography that the 23-year-old was a bad signing for the Reds in 2011, lacking even the basic running style to become a top player in the Premier League.
But Rodgers slammed the comments, arguing that while he could understand the former Manchester United manager criticising Liverpool, he drew the line at making personal statements about his players.
"I think if Sir Alex ever bumps into Jordan he might want to apologise for that," the Liverpool boss told reporters.
"The comment surprised me, I have to be honest, coming from someone with such status in the game. Maybe it was meant as flippant but to a young player making his way in the game it could be damaging.
"Every player is different, and every player at this club has had his strengths and weaknesses medically assessed. The statement in terms of Jordan was inappropriate."
Henderson has established himself in the Liverpool first team under Rodgers and even has aspirations of gaining a place in the England squad for next years' World Cup, which would go some way to proving Ferguson wrong over the Englishman's abilities.
"I think everyone wants to play for England at the end of the day," Henderson told FIFA.com.
"It's a massive opportunity and to play for your country is a real honour but all I can do is keep playing well for Liverpool and keep working hard.
"There's nothing more I can do. When it comes to selection it's up to the England manager to select the best squad he can for the upcoming games."
Ferguson has been hugely critical of Liverpool in his book, with the Scot taking issue with the club's handling of the Luis Suarez racism incident as well as claiming that he didn't think Steven Gerrard was a 'top, top player'.