Mark Lawrenson has argued that Luis Suarez should be sold by Liverpool in the summer due to commiting too many offences in his time at the club to warrant a place in the squad.
Suarez has been hit with a 10 game ban by the FA for biting Branislav Ivanovic as during Liverpool's 2-2 draw with Chelsea last weekend. The Uruguay international put in a brilliant performance to help Liverpool claim a point, but his misdemeanour can be added to a long list of previous charges.
While Brendan Rodgers came out today in support of Suarez, Lawrenson believes this is all just for show and that the former Ajax man will likely be sold in the summer.
He told the Liverpool Daily Post: "I now think that Liverpool will come out and sell Suarez. While the comments from Ian Ayre and Brendan Rodgers sought to dampen such speculation, they were as much to ensure the player's value doesn't decrease over the summer.
"Now Liverpool must be wondering whether he is worth all the aggravation.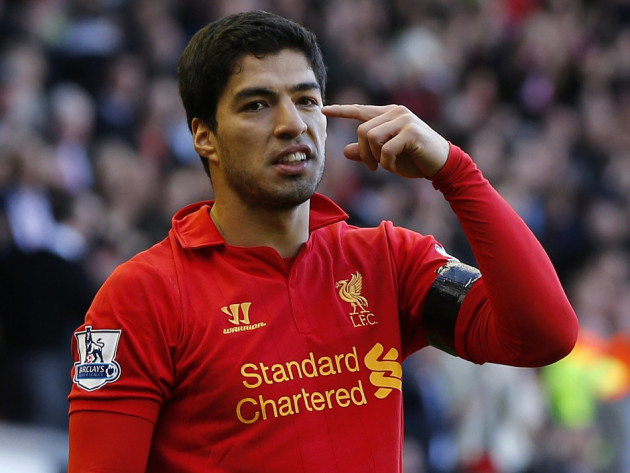 "My view on the FA's decision to ban Suarez for 10 games for his bite on Branislav Ivanovic is that on appeal the Uruguayan may get it down to eight games.
"But we can't be that surprised, really. Suarez's list of misdemeanours is getting longer and longer and at some stage he is going to have to learn."
Suarez immediately apologised after the incident, but it is not the first time that he has committed the same action as he was previously banned for biting while playing in Holland for Ajax.
And Lawrenson says that Liverpool need to act quickly to decide if Suarez is able to be rehabilitated.
"People are now asking why Suarez does these things," he explained. "And if you were the football club paying his wages, you'd be asking experts why he is doing these things. You'd be asking 'how can we help him?
"Liverpool need to find out. Otherwise, they'll keep on paying the wages of a player who can't play for them. What's the point in that? Suarez might not play again until October now and he's not injured.
"In any case, I don't think Liverpool did enough to punish Suarez initially. And I'm convinced he has played his last game for the club."
Lawrenson echoed the sentiments of many experts and fans in saying that the real shame is the wasted talent as Suarez sits on the sidelines once more.
"The unfortunate part is that while everybody knows Suarez is a truly brilliant footballer, you are never quite sure what he is going to do next," he said.