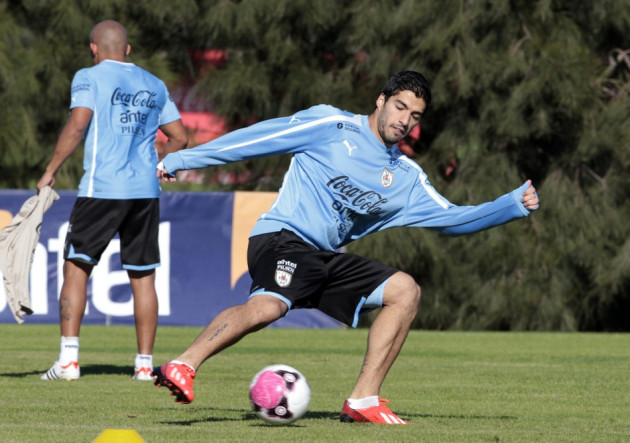 Mark Lawrenson has argued that with or without Luis Suarez, Liverpool's biggest worry at present will be how they can build on their striking line-up in the lead up to the beginning of the new season.
So far Iago Aspas has joined the ranks at Merseyside, but the somewhat unproven star won't necessarily be able to lead the line next season if Suarez is still at the club but suspended and with Daniel Sturridge still getting back to full fitness following injury.
And Lawrenson believes that the next six weeks will be crucial to Rodgers' plans for next season as the Liverpool manager pinpoints up-front targets to create more depth in his attacking line-up.
He told the Liverpool Daily Post: "Depending on who they sign, my worry is Liverpool may start the season looking lightweight up front. Suarez is missing in any case and Sturridge remains unfit.
"Rodgers is aiming for a serious crack at Champions League qualification next season, but to go from where Liverpool finished last season into the top four is a massive step.
"I remain convinced Luis Suarez has played his last game for Liverpool. And looking at Rodgers' striking options, I believe it will take the signing of two new players to replace the Uruguayan."
Liverpool have so far signed four players in the transfer window, but Rodgers has admitted they are still on the lookout for more signings as the side aim to be in the mix for trophies next season.
Their lack of European football will be a hurdle in convincing players to join the once-successful club and this is believed to be part of the reason Liverpool are desperate to keep hold of Suarez despite his continual insistence that he wants to leave the club.
But should they sell the striker for £40m-plus they will have a decent amount to attract new talent, with the club believed to also be targeting attacking midfielders to supply their potential new arrivals up front.