Just prior to confirmation of James Milner's agreement to join Liverpool on Thursday (4 June), another story of contract talks at Anfield emerged; this one on a slightly less positive note.
In an interview credited to Slovakian outlet Aktualne, Martin Skrtel revealed he has rejected an offer of a new contract from the club, describing the terms of the deal as "unacceptable".
In the interview, Skrtel explained the offer put forward was one dependant on playing a high percentage of matches next season, a deal the centre half dismissed as one for "players who are much older than me or to players who have some health complications."
Neither of those things afflict the centre half, so why the raw deal? Given the acrimonious circumstances behind the club's contract talks with Raheem Sterling, the club can ill-afford to get another one wrong.
Driving those talks and everything else Liverpool do is Fenway Sports Group, the club's owners who last week sat down with Brendan Rodgers to discuss the club's strategies heading into the 2015-16 season.
Since day one, FSG and John W Henry have been eager to implement the same models and principles in the Premier League side that they used with US baseball team the Red Sox. While the dynamics of baseball and football differ, the blueprint has been adapted so parallels remain between the two, namely a focus on the development of youth, careful investment and a sustainable business model with hope of delivering long-term success.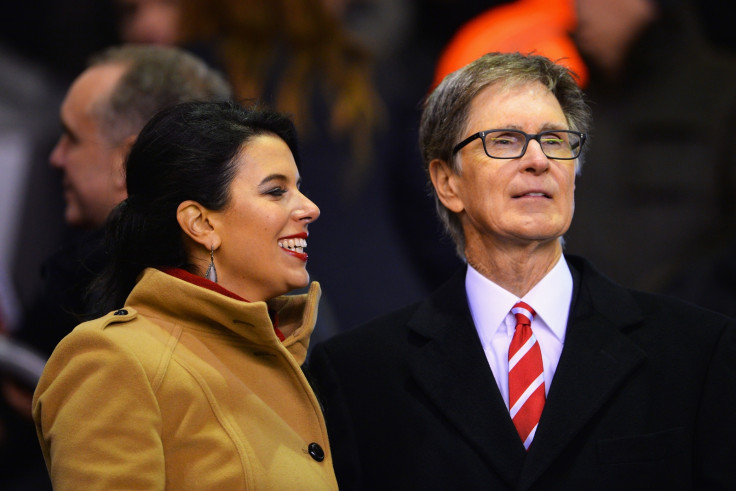 That draft inevitably calls for big decisions along the way, as we may now being seeing with Skrtel. FSG and the Red Sox have made similar calls, namely with pitcher Jon Lester.
Lester was integral to the Red Sox' 2013 World Series triumph and had spent his entire professional career with the franchise. But in 2014, he reached free agency status, something a player is only eligible for after at least six years of major league baseball on their CV.
In January 2014, Lester was ready to stay with the Red Sox and suggested he was even prepared to accept an offer lower than his market value, which at the time was approximately €100m.
The Red Sox offer fell below Lester's revised demands, reportedly a deal over four years worth between €70m and €80m, and the man regarded as the franchise's best pitcher in a long time left.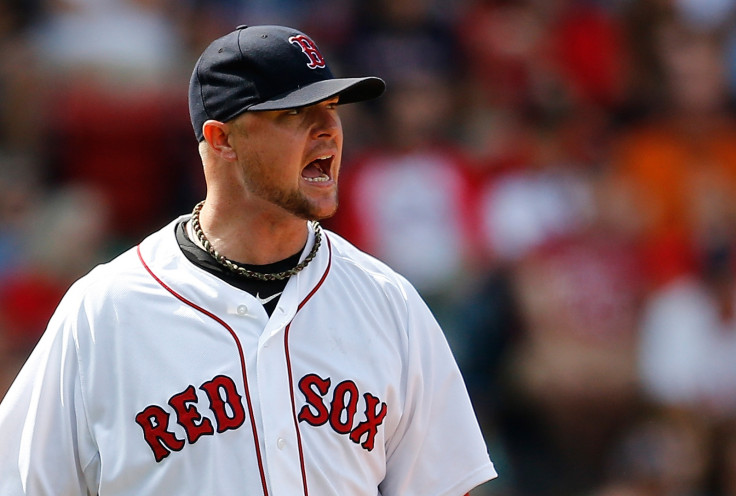 What was behind the decision to reduce Lester's offer? Journalists dedicated to all things Red Sox tell IBTimes UK that owner Henry, who plays a commanding role at the MLB side, is a firm believer that pitchers over the age of 30 are bad investments. Henry at the time cited a study on the enormous physical strain pitchers put on their arm to reflect his position before the Red Sox went out and offered a four-year contract worth €82m to 26-year-old Rick Porcello.
FSG and Henry would appear to have adopted a philosophy whereby an ageing player, particularly one as prominent as a pitcher, should not be offered a long-term deal – even if their current market value demands one.
Sometimes it pays to think ahead but the risks loom large. Is a similar situation unfolding with Skrtel? At 30 (he turns 31 in December) he is at the peak of his powers and having made 220 appearances since his arrival at Merseyside in 2008, has been a loyal servant to the Anfield cause.
Both Arsenal and Chelsea adopt policies where players over the age of 30 will only be offered one-year deals. But Liverpool's latest offer would appear to drop a notch lower than that. Skrtel's comments suggest he, despite starting 48 of 58 of Liverpool's matches last season, has been offered something akin to a pay-as-you play deal. To put that in perspective, Arsene Wenger suggested in April the perennially injury-stricken Abou Diaby may be in line for such a deal.
While Skrtel's performances fluctuate routinely, it seems a radical step to take. After Lucas Leiva, the former Zenit St Petersburg defender will be the club's second longest serving player next season. After a season where Dejan Lovren and Mamadou Sakho struggled with form and fitness respectively, he remains their best option at centre half.
While Liverpool and the Red Sox operate in different worlds, the ways in which business is done would seem to be growing remarkably similar.
IBTimes UK has sought clarification from Liverpool and Martin Skrtel over the comments which appeared in Aktualne, but received no response.