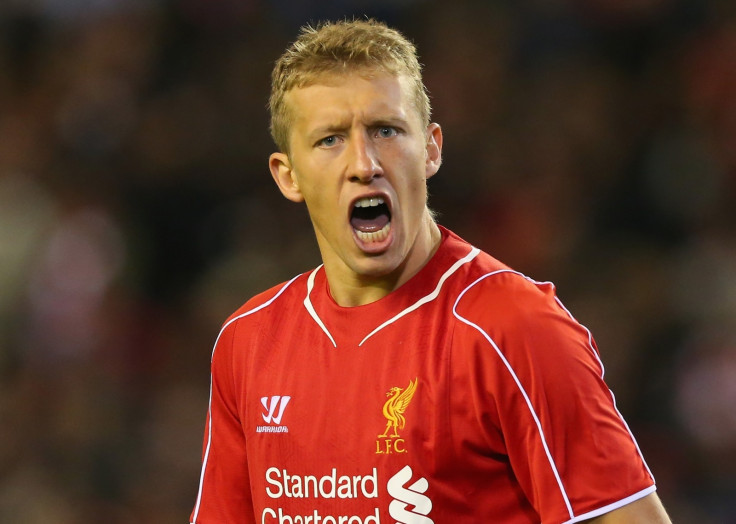 Liverpool manager should consider recalling Lucas Leiva for the trip to Arsenal to assist in quelling Alexis Sanchez, according to John Aldridge. The midfielder has not played for the club this season after slipping out of contention at Anfield.
Though Joe Allen has begun the season with a hamstring injury and Steven Gerrard has departed for Major League Soccer side Los Angeles Galaxy, Lucas has not featured in either of manager Brendan Rodgers's squads for the wins over Stoke City and AFC Bournemouth. Captain Jordan Henderson and Germany Under-21 international Emre Can have both been preferred at the base of the Reds' midfield.
Lucas made just 16 Premier League starts last season and Rodgers has admitted that players currently out of favour will be allowed to leave before the end of the summer transfer window. While Lucas, who has been linked with an £8m ($13m) move to AC Milan according to The Daily Mail, has been training with the Liverpool first-team squad, Mario Balotelli, Fabio Borini and Jose Enrique have been forced to operate away from the main group.
In April, Sanchez inspired the Gunners to a 4-1 victory that all but ended the Reds' hopes of qualifying for the Champions League. The Chile international terrorised the Merseyside club in that game and has returned to fitness in time for the visit of Rodgers's team on 24 August.
Despite keeping two clean sheets in the 1-0 wins over Stoke and Bournemouth, Aldridge is concerned Sanchez and Arsenal could repeat the havoc they caused four months ago, should Liverpool enter the game without a genuine holding player. The former Republic of Ireland forward adds that James Milner could be used as an alternative option if required.
"After last year, we've got to be wary going to Arsenal that we don't let that happen again," he told the Liverpool Echo. "I was very impressed with Arsene Wenger's team at Crystal Palace. The speed of their attack with Sanchez was excellent and they've started to look really tasty.
"Sanchez makes such a difference to them and we'll need to make sure we're nice and compact. People will say that after two wins, we should let them [Arsenal] worry about us and of course you look to go there and win the game.
"I'd play Lucas and I think we could have done with him at times against Bournemouth when we looked a little bit open and things got a bit tetchy. He's our only player for that situation. Henderson doesn't do it, Milner doesn't do it, Allen does it a little bit. Milner could then be moved out to the right for the game to make us more solid."