Brendan Rodgers claims he is planning to hold talks with Jamie Carragher regarding his future, before the end of the season.
The veteran Liverpool defender has announced he will hang up his boots in the summer. The 35-year-old has been a vital part of the Reds' defence in recent months and the manager admitted he would consider the possibility of keeping the former England international at Anfield for another season.
"He's been fantastic and I do [believe he could play next season]. Him and I communicate a lot and he's obviously got something in his mind. He and I will sit down between now and the end of the season anyway and we'll see where it goes," Rodgers said.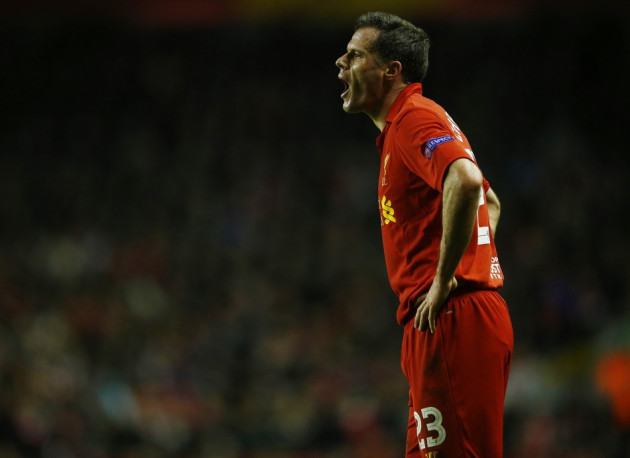 "If he does go, I will certainly miss him because he's been brilliant for me in my time there, going in as a manager of a club of that size. He's shown great respect and really helped me and the other guys. The thing for now is to keep performing the way he is until the end of the season and between then and now him and I will chat and we'll take it from there," the Northern Irishman pointed out.
Carragher, who has fallen down the pecking order at Anfield in recent years, has impressed with his performances this season; he has made 33 appearances in all competitions so far. Rodgers also revealed the defender was planning to leave Merseyside for new challenge last summer but he convinced the player to continue at Liverpool.
"I had a good conversation with Carra last summer because he was maybe thinking about moving on to pastures new last year, but we talked and decided that he would stay. For me, he's hardly put a foot wrong," the manager stressed.
"I obviously wanted to go with a pairing of Martin Skrtel and Daniel Agger as maybe the future at the beginning of the season and those guys have done really well. But I felt that with Carra and all the games he's played - the cup games and any time he's come in in the league - he's been remarkable and I felt I wanted to put him in the team," Rodgers added.