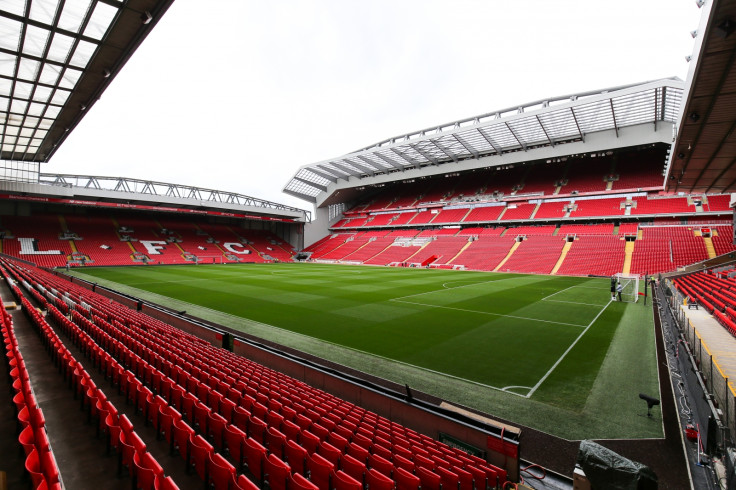 Liverpool owner John Henry has revealed that fan protests against ticket prices have led the club to reassess plans to redevelop Anfield. The American businessman's ownership vehicle, Fenway Sports Group, apologised to supporters earlier this year and performed a U-turn on proposed rises in ticket prices following a crowd walkout.
Since then, the redevelopment of Anfield's impressive-looking Main Stand has been completed, extending the stadium's capacity to more than 54,000. But Henry, 67, has now conceded that the next stage of the planned redevelopment is unlikely to proceed if the Reds cannot recoup the cost of construction.
"I don't know if there is a next step because ticket prices are an issue in England," the Liverpool owner said, according to Sky Sports. "That may foreclose further expansion. We'll have to see."
In February, around 10,000 supporters walked out of Anfield during the latter stages of their Premier League game against Sunderland. The protest was triggered by the club announcing substantial increases to the cost of matchday and season tickets.
Liverpool had planned to redevelop the Anfield Road Stand, adding a further 4,800 seats to the stadium. The proposed move would have significantly increased the club's matchday revenue, allowing the Merseysiders to compete more evenly with the Premier League's richer clubs.
Henry also heaped praise on Liverpool manager Jurgen Klopp, who recently signed a contract extension at Liverpool that keeps him at the club until 2022. Liverpool have won four of their first six Premier League games of the campaign and Klopp has also been widely praised for implementing an attractive brand of football at the club.
"He was a perfect fit for Liverpool, for the culture of the club, for the supporters, for the kind of team that we were trying to build," Henry said of Liverpool's charismatic manager. "We couldn't have asked for a better fit."