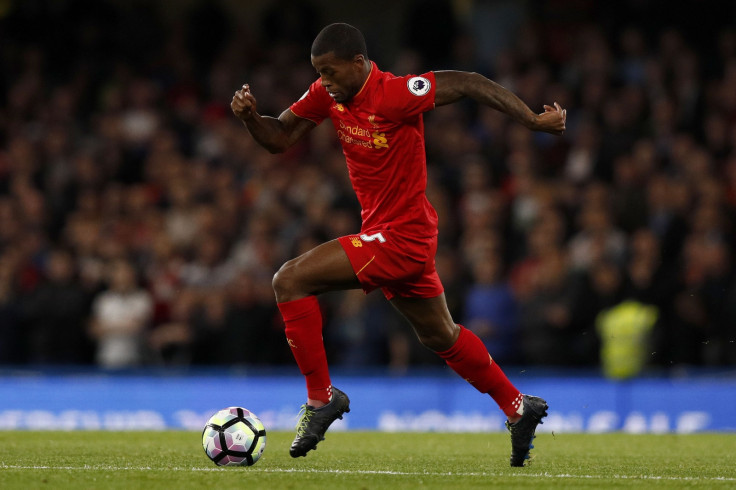 Liverpool midfielder Georginio Wijnaldum has admitted he is still adapting to the demands of Anfield boss Jurgen Klopp. The 25-year-old Dutchman joined the Merseysiders from Newcastle United during the summer transfer window and has conceded he is still adjusting to the German's style of play.
So far this season, Wijnaldum has featured alongside Adam Lallana and Jordan Henderson in all six of Liverpool's Premier League fixtures. However, the Holland international has confessed his current role is markedly different to any he has previously performed.
"He doesn't really give a lot of jobs to players. He tells me to be free and play how I can play. But sometimes it is different," Wijnaldum told the official Liverpool website. "It depends on what the other players are doing. You have to look at the other players. For example, if Lallana goes forward and Henderson also goes, I have to stay.
"Sometimes I have to get used to it because, normally, I'm the one who goes all the time. Now, I have to also look at the other players. That's the thing that has changed the most in my way of football – that I have to look more at the other players."
Wijnaldum admitted he is afforded fewer opportunities to score goals because of how Klopp has structured the Liverpool team this season. "It is difficult and it still is. In the teams where I played before, I was the one who was running all the time to make a goal and I came into more positions to make goals," the £25m ($32.5m) Liverpool midfielder explained.
"Now it's not so often, it's a few times in a game. But we have more players to come into that position, so more players who can score a goal. I think that's better for the team, because if you only have one player who can score goals it can be a problem. We have more players who can come into that position and have the quality to score goals. It makes it easier for the team."