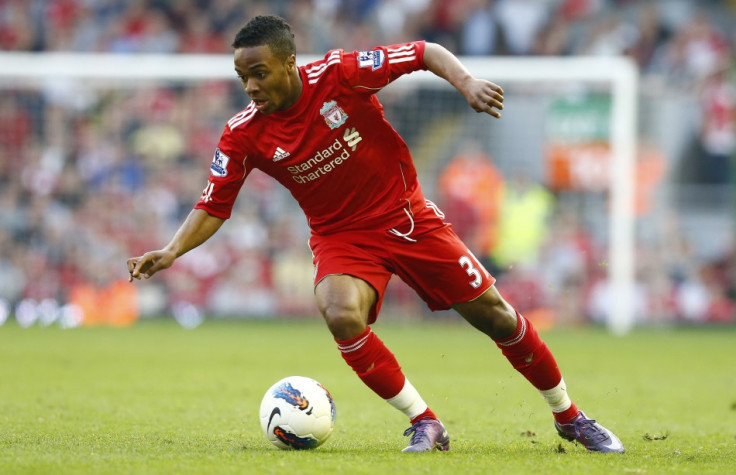 Stewart Downing has paid full credit to Raheem Sterling's start to the season for Liverpool, with the winger advising that the youngster takes in as much as he can from the more senior players in the squad.
Downing is hoping to improve his own season for the Reds, after a difficult start last campaign which saw the England international struggle to clock up any goals, only hitting the scoreboard from open play once in January and again in March in FA Cup matches.
And while the 28 year old is hoping to show that he can be an integral member of the Liverpool squad this season, Downing is also keeping a close eye on Sterling's progress, which has seen the starlet go from strength to strength in both the club and England's esteems.
"Credit where credit is due, he's a good player," he told the Echo. "He deserved his chance and he's done well in two difficult games [against Manchester City and Arsenal].
"We weren't great against Arsenal but I thought he was one of our stand-out players. He's very mature for his age. He listens and he's got a good future.
"I think he's in a similar sort of a situation to what I was in when I was young. He's got a lot of experienced players around him. And that is similar to how it was for me at Middlesbrough as I played with a lot of top professionals like Paul Ince and Gareth Southgate.
"I had good people around me who could help and Raheem's certainly in good company here. There's a good spirit amongst the lads.
"Glen Johnson was left-back behind him a couple of weeks ago and he will have helped him through.
"So I think in terms of advice, I would tell him to listen and learn and just keep doing what he's doing at the moment. Take advice from the manager and listen to the players who are on the pitch on the day."
For Downing, this season will be about showing Brendan Rodgers that he deserves a starting spot for Liverpool.
The former Aston Villa man was one of a few expensive buys by Kenny Dalglish in the last summer that has drawn a great deal of criticism, and though he was reportedly being touted in a swap deal for Clint Dempsey on deadline day, Downing is sure that he can show over the course of the season that he is worth his price at Merseyside.
"Hopefully a little cameo role against Arsenal will get me a start against Sunderland," he explained. "I just want to play, I want to do well and hopefully I can have a good season.
"I think for me it's a case of being adaptable and playing anywhere. In the modern game, you have to be able to play in two or three positions.
"First and foremost, I'm an attacking player but if the manager needs me to help out at the back then I'm willing to do so."