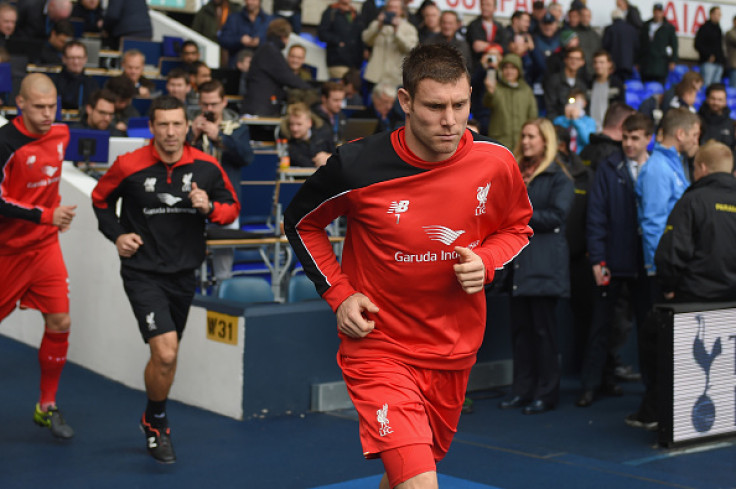 Mark Lawrenson claims Liverpool midfielder James Milner is not a YouTube highlights player and believes someone who is as consistent as the England international is needed in every team. The 29-year-old joined the Reds on a free transfer from Manchester City earlier in the summer transfer window.
Manuel Pellegrini wanted to retain Milner and was keen on keeping him at the club by handing him a new contract. However, lack of playing time at the Etihad and also not being able to play in his preferred central midfield position saw him leave City after the end of the last season.
The English midfielder missed Liverpool's 2-1 defeat against Crystal Palace due to a hamstring injury. He has also been ruled out of England's friendly fixtures during the international break. Prior to the Eagles clash, Milner started in all league matches for his side.
Milner's absence against Palace came as a delight for a section of Liverpool fans. The Anfield legend has expressed his disbelief at the reaction of a few Reds supporters following the former City man's absence due to injury.
"He's not a YouTube highlights player, where if you aren't beating a man and having 10 shots a game then some fans think you aren't doing anything," Lawrenson told the Liverpool Echo.
"His absence from Liverpool's game against Crystal Palace was greeted with strange enthusiasm from some sections of the support."
"I don't get that. I don't know why you could ever be glad Milner is not available. Look, I understand why the England man will never be the most exciting of names. He comes under header of Steady Eddie. That's what he is. He's super consistent."
"He very rarely hits a nine out of 10 but, similarly, he very rarely dips below a seven. Milner is normally a seven or eight out of 10 most weeks. In the make-up of a team, you need a few players like that. As a manager, believe me, you cannot have enough people you know you can rely upon."
"Milner has never been a player who goes past people, he hasn't got great pace and he doesn't have a trick up his sleeve. Instead, he is simple, effective and works very hard. He puts his foot in, his passing is good, his final ball is decent and he knows where the goal is. Just look at his stats for this season."