Liverpool have been swift in rejecting Barcelona's second €100m (£90.3m) bid for Philippe Coutinho and made it clear that the playmaker is not for sale.
The bid from the Catalans comprised of an initial payment of €85m plus €15m in add-ons but it was immediately dismissed by the Merseyside club who have no intention of allowing the Brazil international to leave. It was Barcelona's second bid after they had their initial approach for around £72m rebuffed earlier in the summer transfer window.
The Catalan giants recently sold Neymar to Paris Saint-Germain in a world-record €222m (£198m) deal and are looking for a replacement for the Brazilian. The Barcelona president confirmed that they will spend the money earned from the transfer and have identified Coutinho as one of the additions they want to make. Ousmane Dembele is said to be the other player on their radar.
According to BBC Sport, the Reds have rejected outright the La Liga side's latest offer and informed them that Coutinho, who joined Liverpool from Inter Milan in 2013, is not for sale. The Brazilian midfielder is a vital part of Jurgen Klopp's squad and the manager has no intention of letting him leave.
The 25-year-old scored 13 goals in the Premier League last season to help Liverpool finish fourth and qualify for the Champions League. Coutinho is said to want the move to the Camp Nou, but is not inclined to force an exit especially after he committed his future to the club in January by signing a five-year deal.
Former Manchester United defender Phil Neville, however, believes that the move will go through as it is impossible to ignore overtures from a club with the stature of Barcelona. The former Everton skipper is confident that Coutinho has the skills to play for the La Liga side and feels it is better for Liverpool to get the best possible price and sign a player that can help them win the league.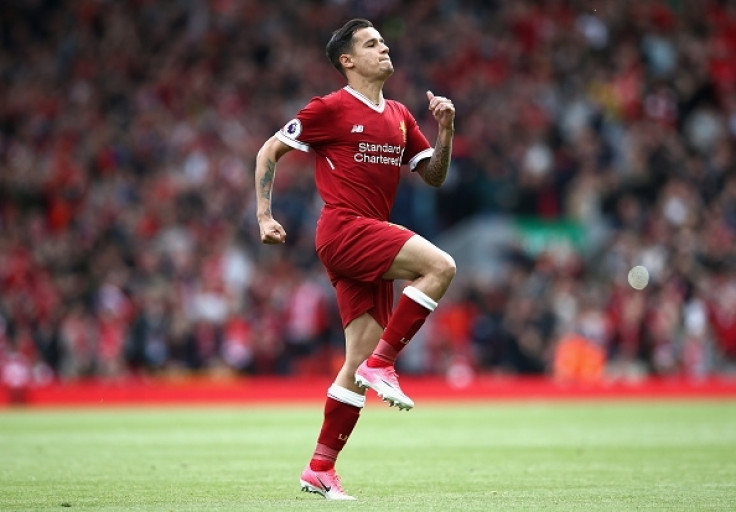 Neville has suggested the Reds move for Diego Costa if they can manage to extract around £100m from Barcelona as he believes the out-of-favour Chelsea forward will give them a better chance of winning the Premier League than Coutinho.
"It's happening, it's going to happen isn't it? But it's just about how much they can get," Neville told Sky Sports.
"I think he'll want it now. It's Barcelona; when they come, you go. I think he's good enough for Barcelona, he has the characteristics, skill and technique to fit in there.
"But did they miss him that much when he was out injured? I know he scored 14 goals but if they got £100m, reinvested and bought someone, say Diego Costa, I think that would give them a better chance of winning the league than having Coutinho in the side," the former Toffees and United star added.