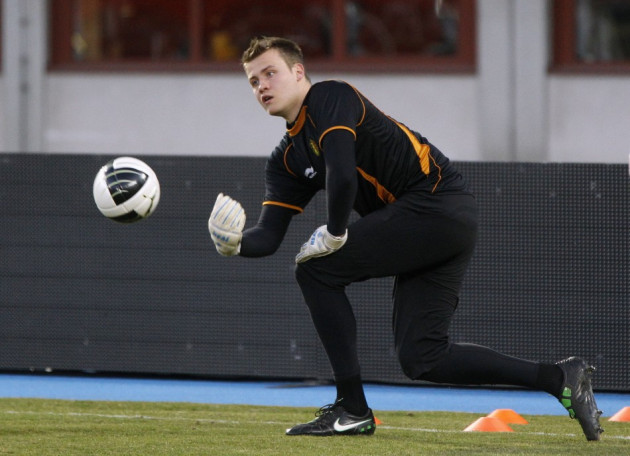 Liverpool manager Brendan Rodgers has revealed the reasons behind signing goalkeeper Simon Mignolet from Sunderland after suggestions that his arrival would spell the end for Pepe Reina.
The Spanish keeper has been heavily linked with a return to Barcelona who are searching for a new number one after Victor Valdes made it clear that this would be his last season at the Camp Nou.
Despite Reina insisting that he was happy to remain at Liverpool, the arrival of Mignolet was seen as a sign that Rodgers was prepared to allow the long-serving goalkeeper to leave the club.
However, Rodgers has clarified his decision to bring the Belgium international to Anfield by revealing that the move was motivated by a desire to provide stiffer competition.
"I always felt it was important for us to have competition right the way through the squad, and that includes the goalkeepers," Rodgers told the official Liverpool website.
"I spoke to Pepe about this a few months back and told him we wanted to bring in another goalkeeper as real competition. Pepe has been terrific here, Brad Jones was excellent when he stood in last year, and I felt we needed another one.
"I was very open with my goalkeepers and they know the situation. Simon comes in and we've got great competition, and when you've got competition it pushes everyone to perform.
"We obviously lost a young goalkeeper in Peter Gulacsi so we needed three very capable goalkeepers - and we've brought in Simon Mignolet, who's one of the top young goalkeepers in Europe. He's shown that at Sunderland over the last few years.
"He's got great stature and I think he was player of the season at Sunderland - and I really think he can improve on that talent.
"He's part of the Belgian set-up and it's really their golden era of players. Him coming here will hopefully increase his opportunities there also."
Reina has rarely faced competition for his place in the first team throughout his stint at Liverpool and he will surely be determined to fight for his position after so many years as first choice.
Rodgers will hope that his two top class goalkeepers bring the best out of each other as Reina did struggle at the start of last season, before once again finding his form and helping the club keep 14 clean sheets in the Premier League.