Phil Thompson claims Liverpool should use the funds raised from Philippe Coutinho's sale to Barcelona to sign Borussia Dortmund star Pierre-Emerick Aubameyang.
The Brazil international left the Merseyside club and completed a switch to Camp Nou. He was signed by the La Liga leaders for a club-record fee of £142m ($192.6m) on a five-and-a-half-year deal earlier in January.
Jurgen Klopp has used Roberto Firmino as the centre-forward to lead the Reds' attack this season. Daniel Sturridge, who has been forced to settle for a place on the bench as a striker at Anfield, has started only in five Premier League matches.
The Anfield favourite believes his former club need to bring an out-and-out striker to Anfield, which could then allow Firmino play behind the frontman. He has advised Jurgen Klopp to raid the Bundesliga outfit in signing Aubameyang to bolster Liverpool's attacking division.
"Maybe it should be used for an out-and-out striker and then Roberto Firmino can drop back and play the Coutinho role. Pierre-Emerick Aubameyang is one who would be on my list and somebody you could get," Thompson told Sky Sports.
"It would certainly be that quality you'd be looking for, although he would need to have the right the work ethic. I'm not sure why he's not been on more sides' shopping lists."
According to the French publication Le10Sport via Sky Sports, Liverpool are believed to be looking at the option of signing the Gabon international. Aubameyang played under Klopp when the latter was in charge at Dortmund.
Any approach from the Reds in signing the 28-year-old will see them face competition from Real Madrid as the Champions League winners are also interested in signing him.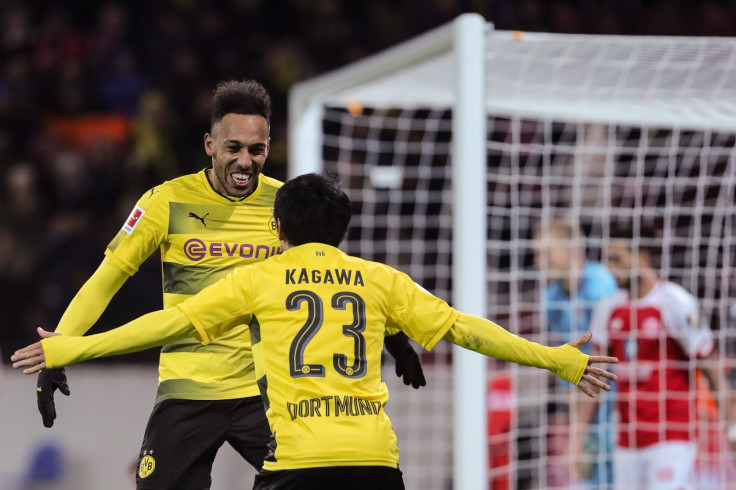 Liverpool added Virgil van Dijk to their squad in the January transfer window. The Dutch international joined the Reds from Southampton for £75m, which saw him become the most expensive defender in the world.
Thompson believes Van Dijk's arrival will not solve Liverpool's defensive woes as he believes Klopp's side are still short of another centre-back and a "top-class goalkeeper." The former defender has also warned the Reds to spend Coutinho's money in making quality additions to the squad.
"I've said all along the defence is the important area which needs addressing," he stressed.
"I don't think Van Dijk will solve it on his own so another centre-back, who is a real leader, and a top-class goalkeeper are required, but I don't think they will happen in January as it has to be the right players."
"We need to go for high quality," he told Sky Sports. "We spent £75m on Virgil van Dijk and we need to look at bringing in a player of the same quality in an offensive role.
"The squad is decent enough and Adam Lallana is back fit, which helps, so I'd rather see the club take their time rather than hastily spend it on players who might not be up to it.
"The players we brought in after selling Luis Suarez were a mix of hits and misses. We've got to spend it wisely this time and rather than £15-£20m signings, which doesn't get you much in this market, I would rather see it spent on a big player.
"I'd prefer if we kept our money in our pockets than hastily waste it, especially with it being fresh in people's minds that we've got a lot of cash in a window when they're more reluctant to lose their best players."