Liverpool Sign Construction Firm Carillion for Anfield Expansion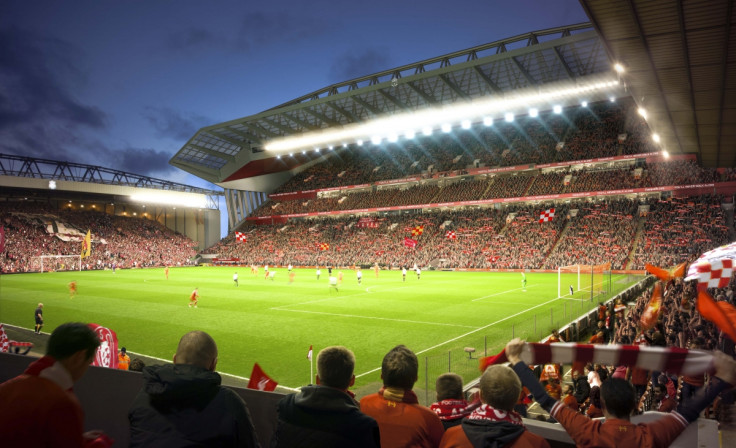 Premier League club Liverpool has chosen construction firm Carillion as its preferred builder for the expansion of its famous Anfield stadium.
If planning permission is granted, the London-based company will begin work on the £75m (€94.2m, $128.7m) expansion on the home of the five-times European champions later this year, taking around 20 months to complete.
The overdue renovation of the stadium, located on Merseyside, will see its seating capacity rise to 54,000 – up from 45,522 – in the first instance, with a further 4,800 seats added later down the line.
"I believe that being selected for this prestigious project reflects Carillion's reputation for high standards of quality, health and safety and sustainability," Richard Howson, Carillion's chief executive, said.
"We look forward to working closely with Liverpool to create new world-class facilities at its famous Anfield stadium."
Liverpool had been hoping to build a completely new stadium and there were also discussions of a possible ground share with Premier League rivals Everton, but it now seems that the club has opted to develop the current premises.
If the stadium is to reach a capacity of almost 59,000, it will make Anfield the third largest club football ground in the country.
Old Trafford, home of Manchester United, is the current largest club stadium with a capacity of 75,731, followed by Arsenal's Emirates Stadium which seats just over 60,000 fans.
When the renovation is, or if, completed, it will finally allow Liverpool to compete with these clubs in terms of match-day revenue.
If rumours are to be believed, it would appear that Liverpool's key man, Luis Suarez, is worth more than rejuvenating the stadium.
Reports suggest that the controversial Uruguayan, who has just been banned by Fifa for four months for biting Italy defender Giorgio Chiellini, will be the subject of an £80m bid from Catalan giants Barcelona.
© Copyright IBTimes 2023. All rights reserved.