Jose Enrique says Luis Suarez is Liverpool's version of Lionel Messi, with the striker going from strength to strength this season for the Reds.
Suarez is currently a serious contender for Premier League player of the year, with the Uruguay international shrugging off the controversy which regularly envelops him to score 29 goals so far in this campaign.
And after opening the scoring against Tottenham to take Liverpool to a much-needed win over the Champions League contenders, Enrique says Suarez is the player the Liverpool squad turn to when they're in search of some magic on the pitch.
"In the game all the time the first person I look for is him [Suarez] and he always makes a movement and I try to put the ball there and he does the rest," he told Sky Sports.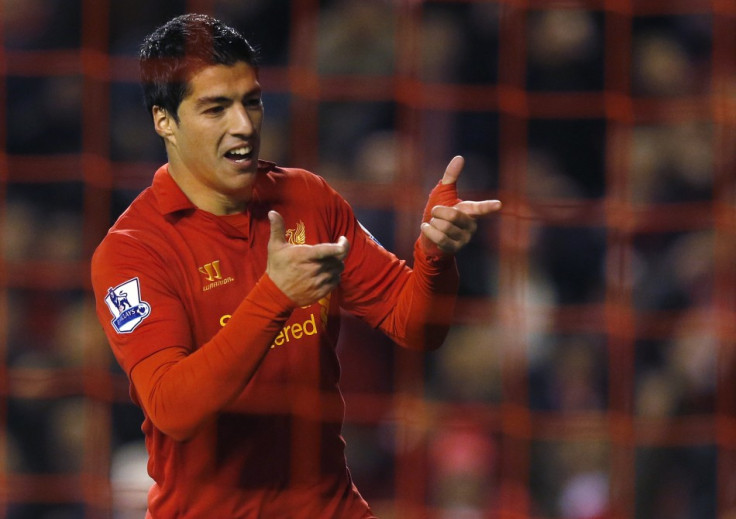 "It is really easy to understand with him. He is our best player and he can do something from nothing.
"It's like at Barcelona - the first player they look for when the game is in a bad situation is Messi because you know he can do something.
"Luis is the same - I look for him because I know he can do something different and we understand each other."
Liverpool's win over Tottenham can perhaps be the springboard for their season to end on a successful note. The side are now sixth in the table and are just seven points behind fourth-placed Chelsea, having put a dent in Spurs' campaign as well.
And Enrique admitted that he thought Liverpool might lose against Tottenham last weekend, but he was pleasantly surprised that the side showed resolve and scored the winner late on.
"In the first half they killed us a little bit because they scored in the last minute," he explained. "It was a little bit bad at that point but the manager said some words in the dressing room to lift us.
"They scored again in the second half and, to be honest, I didn't think we would win the game.
"The statistics speak for themselves - of course you want to win and we will try but for our mentality we don't have good experiences of this type when we are losing.
"But the team worked very hard and this is the important thing because when the team stick together you can see the results and the character from the team was really good."