Liverpool star Sadio Mane plays down knee injury concerns ahead of Leicester City clash
Merseysiders host the Foxes before a Friday trip to Chelsea.
Lucas Leiva is also ready to return to action.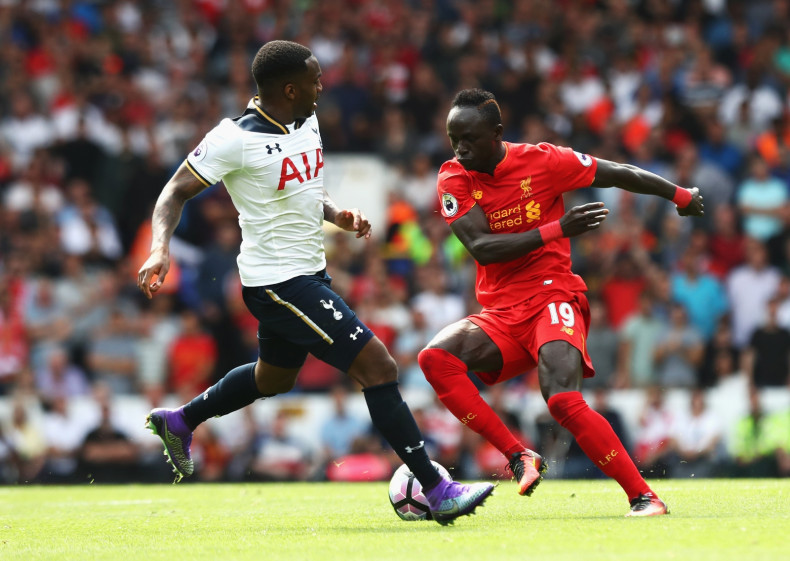 Sadio Mane has declared himself fully fit despite concerns the Liverpool summer signing had suffered an injury on international duty with Senegal. The news is a major boost for manager Jurgen Klopp ahead of a busy week which will see the Merseysiders hosting Leicester City on Saturday (10 September) before a Friday trip to Chelsea.
The former Southampton winger set the alarm bells ringing at Anfield after being replaced in the 66th minute of his country's 2-0 victory over Namibia in an African Nations Cup qualifier on Saturday (3 September). However, Mane has now clarified that, despite he suffered a kick on the knee, the substitution had nothing to do with an injury.
"I'm fit. It's true I got a little kick in the back of the knee, but it was nothing special – it happened in the first half and I played for the rest of the game," the winger said to Liverpool official website. "I'd spoke with the coach and because we have new players, he wanted to try [them] and change me, so the substitution was not due to injury."
"The most important thing is I am here today at Melwood, I am happy to be fit and will get myself ready for Leicester in the rest of the week."
Mane, 24, is back at Liverpool and ready to help his side ahead the Saturday's visit of Leiceister City, which will come only six days before their trip to Chelsea on Friday (16 September). The winger reveals that he has also spoken to Klopp to reassure the manager that everything was fine amid initial suggestions he had sustained an injury on international duty.
"I spoke to the coach [Klopp] and told him everything was OK, I am 100% fit and there was nothing specific [to report]. After the game, I went to the airport to take a flight. When I reached Paris the following morning, I had many messages on my phone with people and my family asking what happened because they saw in the press I had an injury. I said to them, 'no, no, I am OK!'."
Meanwhile, long-term absentee Lucas Leiva recently revealed that he is also ready to return to action against Leicester City after he made the bench in the 1-1 draw against Tottenham Hotspur. Furthermore, Loris Karius is also is in the final step of his recovery, although the games against Leicester and Chelsea may still come too early for the keeper.