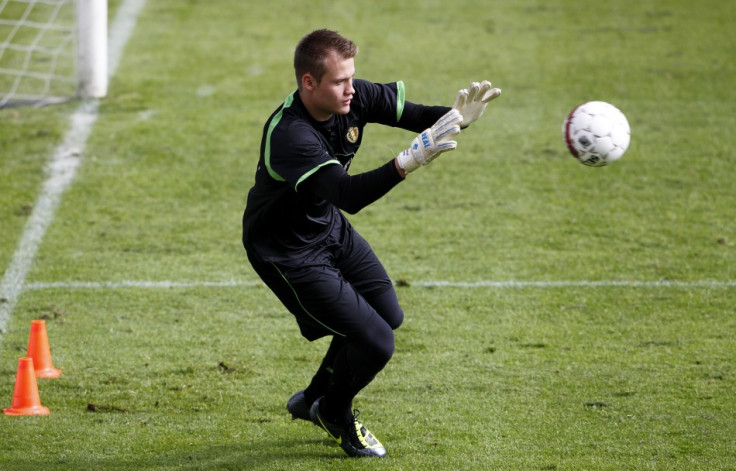 Liverpool goalkeeper Simon Mignolet says manager Brendan Rodgers' decision to leave him out of the starting line-up during a brief period in December has helped him respond positively and improve his confidence.
The Belgium international moved to Anfield in summer 2013, replacing Pepe Reina, after an impressive spell at Sunderland.
Even though he was unmovable for Rodgers during his debut campaign, his position become increasingly uncertain this season after a series of mistakes.
Rodgers surprisingly dropped him and put understudy Brad Jones between the sticks for the game against Manchester United in December, which the Reds lost 3-0. He was also named as a substitute for the following games against Bournemouth, Arsenal and Burnley.
"You don't want to be out of the team, you always want to play every single game. But it gave me a chance to reflect on a few things, look back at my games and see where I could improve," the 'keeper said to Liverpool's official website.
"Together with the coaching staff, the goalkeeping coach and the gaffer, I spoke about a few things which I could improve. Those few weeks gave me the time to look into those things - it's something I look back on as a positive.
"We have moved on from that and what I wanted to do when I had a chance to come back into the team was be ready to step up and do the job."
After Jones picked up an injury during the Boxing Day game against the Clarets, the 26-year-old 'keeper enjoyed a chance to regain the number one role.
Rodgers then admitted Liverpool were looking to sign a new 'keeper during the current transfer window but Mignolet has responded with two clean sheets in the last Premier League games at Sunderland and Aston Villa.
He said: "Brad got injured against Burnley and it came a bit sooner than expected. You have to take everything as a positive and try to make sure you react and respond in a positive way - that's what I try to do.
"It was the first time I have been out of the team, and at Burnley it was also the first time I have come on as a sub. They are all new experiences.
"The older you get, you get used to them and learn from them and you can move on from that. I'm pleased with how I have responded.
"But now it's more about making sure we are together as a team and do our jobs in the next few games and the remainder of the season. There is still a lot to play for and everybody wants to do well."