Steven Gerrard believes that Stewart Downing is a completely different player from the one who played a disappointing first season season for Liverpool in 2011-2012, as the winger thrived against Tottenham at the weekend.
The Reds are now in contention for a top four finish, and had their confidence boosted after beating third placed-Spurs 3-2 on Sunday.
And with Downing making a positive contribution to the victory, Gerrard says he is finally showing his worth for Liverpool after Kenny Dalglish took a big-money risk on the England international a year and a half ago.
"He's a different player now," Gerrard said, according to the Mirror. "Now we're seeing Stewart Downing the England international and why he has got all those caps.
"What is impressing me the most about Stewart at the moment is the work he's doing for the team without the ball - sliding tackles, his double-marking with Glen Johnson and his effort.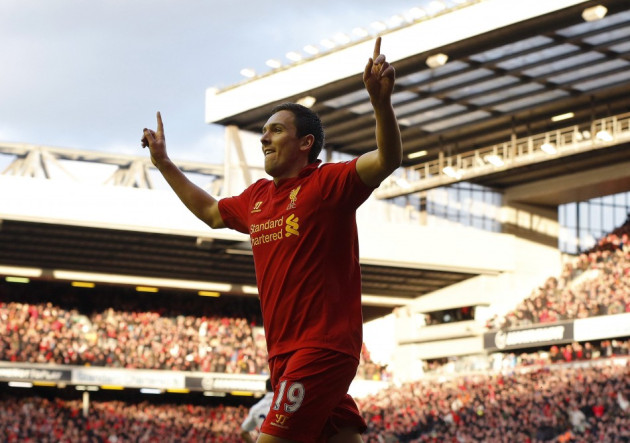 "The stats that go up on the board after every game underline that.
"He's a different player and if he can keep producing those type of performances then it will be money well spent.
"If he keeps to that level of consistency he can make that position in the team his own."
Downing started the season out of favour with Brendan Rodgers, but has pushed hard to get noticed by the manager and as a result is now a regular starter.
And he said himself that he can see how far Liverpool have come in the last season as they grow in confidence and depth.
"Earlier in the season we would probably have lost the game," he told the Liverpool website.
"But great credit to the lads, we kept going and the fans were right behind us. I'd say it was probably one of the best wins of the season.
"A lot of people have been saying we can't beat teams in the top five or six - that's out of the way now. Hopefully that will kick us on."