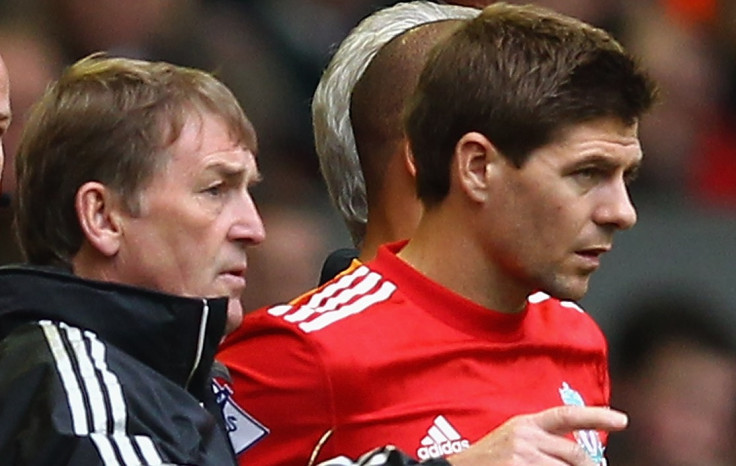 Steven Gerrard will have no shortage of offers in the January transfer window should he wish to leave Los Angeles Galaxy on loan at the end of the Major League Soccer season, according to Celtic and Liverpool legend Kenny Dalglish.
The 34-year-old will move to the MLS side at the end of the campaign after 17 years at Anfield but is already being linked with a move either back to the Reds or the Scottish Premiership champions.
And though Gerrard has not yet left British shores, Dalglish says his former clubs Liverpool and Celtic will face substantial competition for his services comes the mid-season window in 2016.
"Steven will have plenty of options if he is looking for something next January, but he has to get to Los Angeles first," he said. "I could see from anyone's point of view why they might want him, he has been a fantastic statesman for Liverpool and England. He is a real leader.
"He might want to play on, he might want a break, it could go either way. You would need to ask Steven, I don't know what his feelings would be. But I don't think the stature of Celtic would be a problem, he'll know enough about Celtic I'd have thought."
With his remaining opportunities at Liverpool dwindling, Gerrard made a 26-minute cameo appearance in the 1-0 Premier League win over Swansea City in his first game back from a hamstring injury which had kept him out since February.
In Gerrard's absence, Liverpool have stretched their unbeaten run to 13 league games and moved to within two points of the top four ahead of the visit of Manchester United, who they can leapfrog should they win at Anfield on 22 March.
But former teammate Jamie Carragher says that despite the skipper's recent return he should not be included in Brendan Rodgers' starting line-up for the game against Louis van Gaal's United team.
"The team is playing well," he said. "They're on a great run since Steven's been out the team. Unfortunately, and he'll know himself, when you go out the team and they continue on a great run it's hard to get back in.
"It's unfortunate for him but we've all been there towards the end of our careers. There are players playing too well that you can't leave them out."