Liverpool striker Fabio Borini doesn't regret Anfield stay and is 'happy with his season'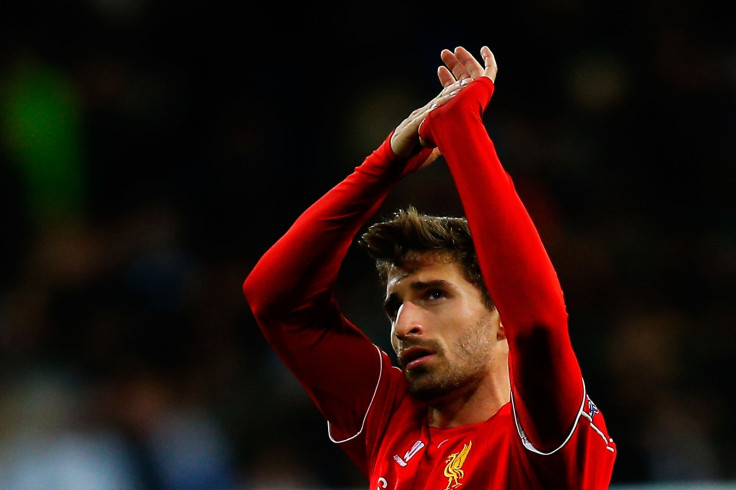 Liverpool striker Fabio Borini has no regrets over staying at Anfield this season after missing out on a move to Sunderland last summer.
Borini has made just two Premier League starts this season after failing to secure a move away from Merseyside, after pulling out of a deal to join the Black Cats despite club officials flying out to the Reds' United States tour to clinch the move.
Despite injury to Daniel Sturridge, the 23-year-old has been a peripheral figure this term but the Italy international has no misgivings over staying at Liverpool and is hopeful of remaining at the club beyond the January transfer window.
"I've never regretted staying here," Borini told the Liverpool Echo. "Yes, I could have left but I wanted to stay at Liverpool and I'm glad I did.
"To be honest, going back to last summer, I didn't expect to play as much as I have done so far. With Daniel Sturridge's injuries, I've played more than I expected. I think I've done okay.
"I probably should have scored a couple of goals from the few chances I've had but I'm quite happy with my season so far.
"I won't be leaving this month either. I started the last game and I don't see any reason why I would need to change clubs. I see it as all positive for me."
Borini spent last season on loan at the Stadium of Light, where seven goals in 25 starts helped drag the club out of relegation trouble, with crucial goals against Newcastle United, Chelsea and West Bromwich Albion in the final weeks of the season.
However, Borini was unable to complete a permanent move to the north east despite manager Gus Poyet being keen on the switch and the striker now reveals he always had designs on playing for a club in the Champions League.
"The reason I said no to the clubs who wanted to sign me was that I wanted to play for a top-four club," he said. "I wanted to play in the Champions League and in the biggest European competitions.
"I don't think you can blame any player for having that kind of ambition. For me it was all about what I want to achieve in the future with my life.
"I took into account my football and also my personal life. That's why I decided to stay at Liverpool. I have no regrets. This is what I want.
"It was never about money. If that was my motivation then I would have left for Dubai and I'd be playing football over there.
"I never looked at money. It was only ever about football and my ambitions. I still believe I can be a success at Liverpool."
© Copyright IBTimes 2023. All rights reserved.