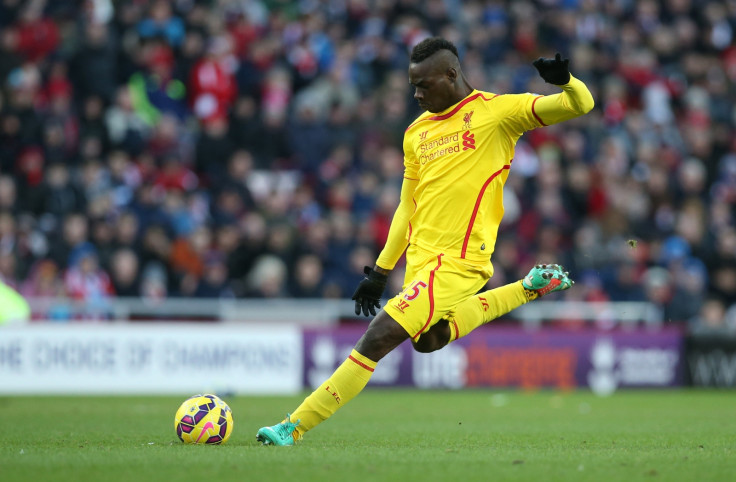 Liverpool striker Mario Balotelli will not be leaving the club during the January transfer window but his future will be reviewed at the end of the season, according to the player's agent Mino Raiola.
Balotelli has failed to net a league goal since moving from AC Milan last summer and the Italy international has been heavily linked with a switch away from Anfield after a turbulent five months back in the Premier League.
However, Raiola has quashed reports Balotelli will be offloaded during the final week of the mid-season transfer window and says it is too early for the Liverpool forward to seek another move.
"We didn't asked to leave [in January]," he told Sky Sports. "I think it is too early. With his injury caused to him between six-eight weeks it was too early to say we leave in January.
"You raise the white flag too early and too soon and Mario did not want that and there is no big problems between him and the club.
"It is to adapt to a new style of football that the manager is asking of you. You give it your best shot, Mario will give it his best shot and we'll see in the summer."
The 24-year-old's spell at Liverpool was earlier this season thrust into doubt after he was substituted after swapping shirts with Real Madrid defender Pepe at half-time of the 3-0 Champions League defeat.
The ex-Inter Milan and Manchester City player was understood to be on the verge of an immediate departure from Liverpool due to his relationship with manager Brendan Rodgers but Raiola says there is a healthy rapport between the pair.
"It is a good relationship," he said. "I don't think Mario dislikes him. I don't think he agrees with everything he says but that is not important. He is doing what he is being asked to do.
"It is a technical discussion between the player and the trainer and about things that they should do and how they should do it, at which intensity and whatnot. At the end of the day, it is the manager that is the boss and if he wants him to jump, he jumps."
He added: "I think that Mario has to adapt and Liverpool has to adapt to say 'this is not Luis Suarez we have to change our game in a certain way'.
"We've understood that this coach wants something from him that he will try to give. I think that Mario will win this struggle and become a better footballer than he was and after that it is after Brendan Rodgers to give him his chance, a fair chance because you can also give somebody not a fair chance."