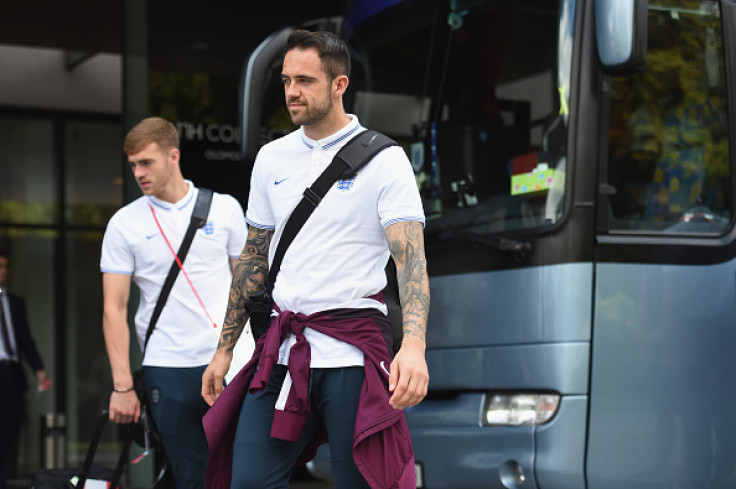 Danny Ings has revealed Brendan Rodgers' reputation of developing young players convinced him to join Liverpool.
The 22-year-old completed his switch to Anfield from Burnley after having an impressive season with them. He scored 11 goals and managed four assists in the 2014/15 season. However, despite his efforts, he could not help his former club avoid relegation.
The Evening Standard reported Tottenham Hotspur were also in the race to sign Ings. Meanwhile, Liverpool's arch rivals Manchester United, along with Manchester City and Real Sociedad were all in the race to sign the England international, according to the Daily Mail.
However, Ings had his heart set on joining Liverpool and is hopeful he can become a better player under the guidance of the former Swansea manager.
"Straight away really - as soon as I knew that Liverpool were interested, it was a no-brainer. It was the only club on my mind, to be fair. And now that it has happened, it's fantastic for me and my family," Ings told Liverpool's official website.
"He's fantastic at developing young players. For a player like me, I think it will be perfect to work with him; I'm really looking forward to getting that relationship with him and the rest of the coaches and the players as well. It's something I'm really excited to do."
"Of course, there's nothing better for a young player like me than to be working for a manager like that, who loves to bring all these young boys in and give them a chance. With the development that he has for young players, it suits me down to the ground and hopefully we can have a great relationship for the future."
"First of all, he wants me to come in, settle in and get used to the lads and enjoy training. Then we're going to do some tactical stuff, which he does with every player, as you do coming in.
"Then obviously I'll see how his team plays and how I can adapt to the way that Liverpool play. It's definitely going to be a challenge but it's a challenge that I'm looking forward to. I just can't wait to get started," Ings concluded.