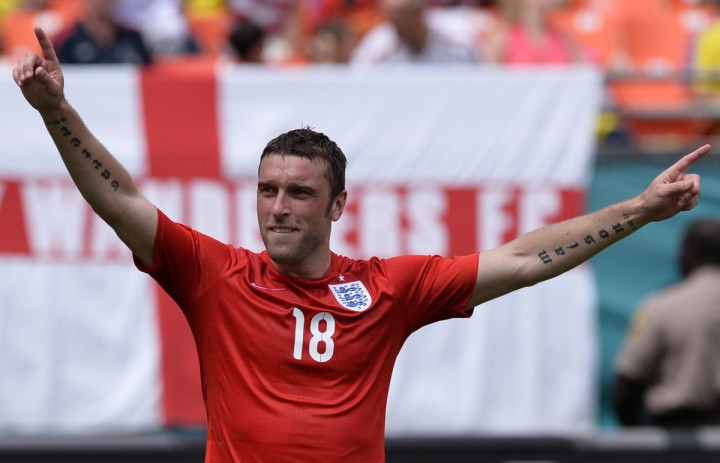 Liverpool's new striker Ricky Lambert has revealed he did not expect to have the chance to move to Brendan Rodger's side this summer.
The 32-year-old was released by the Reds when he was just 15, but after excelling at Southampton Rodgers has decided to make him his first summer signing.
"My agent told me and my first response was not something I can repeat," Lambert told the Liverpool official website.
"It wasn't a chance I was expecting to get but I've been given it now and I want to get out there that I believe I am good enough and that I will perform and that I will help Liverpool. It is a dream come true."
After scoring 13 Premier League goals for Southampton last season, Lambert believes that he has done enough to deserve this chance.
"And as much as it's a whirlwind that is happening for me at the minute with the way my career has gone, I want to make it clear that I feel I deserve to be here and what I've done deserves me to be here right now."
The striker however reveals his disappointment at Liverpool for dashing his hopes at the age of 15.
"I can remember very clearly the day Liverpool let me go. I remember being told by Steve Heighway and then going home and staying in my room for hours.
"I was devastated. Dad came up after a few hours and just said 'keep your head up son, you're a great player, you'll show them'.
"Dad is over the moon now and Liverpool means everything to him, he's supported them all his life."
The striker is currently with England ahead of the World Cup was asked whether signing for Liverpool or netting on his international debut was more sweet, he replied: "Signing for Liverpool. It was totally unexpected.
"It's crazy the way my career has gone that I'm picking things over the World Cup. I don't mean to but I was asked the question and I'm just saying what it means to me and that is the truth. It is a very hard question!"