Brendan Rodgers has revealed that he will assess whether Alberto Aquilani fits into his plans at Liverpool over the course of the pre-season, with the playmaker returning from yet another loan spell in Italy to have a shot at stardom in Merseyside.
Aquilani has been through four managers with the Reds now, and after Rafa Benitez purchased the Italian and subsequently left his post at the club, he's struggled to fit into their line up since.
But after coming back to Liverpool from AC Milan, where Aquilani didn't make enough appearances to activate an automatic buy-out clause in his contract, Rodgers says the star could still yet find his feet for the Anfield club.
"That remains to be seen. I need to have a close look at Alberto," he told the Liverpool website. "It's been difficult for him during his time in England, and this is probably the first period where he's felt happy, according to him, and he's working.
"I need to assess, and that's what I'm doing at the moment. Come the beginning of the season I hope to have a group that I'd like to go forward with on our journey this season. I'm assessing all the players, young and senior, at the moment."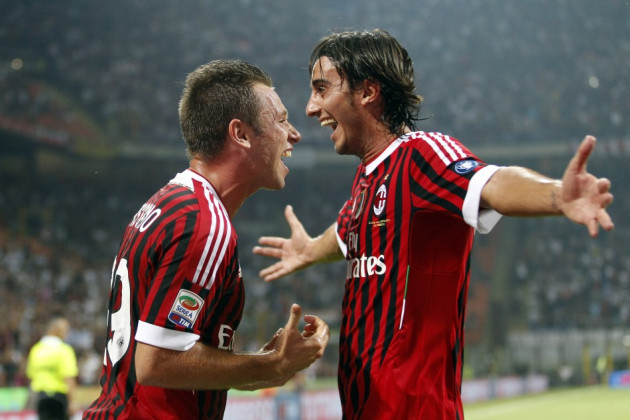 Aquilani featured in Liverpool's match up with Roma, and though the Reds lost 2-1, Rodgers is concentrating on the positives from the game.
"I was really pleased with tonight," he said. "There were lots of real positives from the game. Roma are ahead of us in terms of games - they've played four or five more than ourselves.
"We actually created a lot of chances, and once we get that wee bit fitter and introduce our top players, I'll be very hopeful for the future.
"The pressing from the front was very, very good, the goal we scored was excellent, and we'll improve our defending from the goals. We defended poorly on those.
"It was a well worked goal. We showed patience and moved it quickly from one side of the pitch to the other. Daniel Pacheco played a great ball when I thought he was going to work space to shoot. It was a perfect pass so Charlie could hit it first time.
"The structure of our game was good. That's important for me at the moment, that tactical idea, because when we introduce a lot of our quality players back into the group you'll see that extra step up in the midfield and final third.
"I thought Lucas was fantastic when he came on. Some of his passing and quality."