Tommy Smith has claimed that Pepe Reina would be difficult to replace at Liverpool if he does choose to leave the club in the summer for Barcelona, with the legend claiming the stopper is the backbone of the team.
Barca admitted this week that there is a possibility that Victor Valdes will leave the side at the end of the season, with the Spaniard refusing to sign a new deal as he seeks a new challenge.
Reina has been identified as a possible replacement for Valdes if he does in fact leave, and a return to the trophy-winning former side would no doubt be tempting for the 30 year old, who spent time with the Catalan giants in his youth career.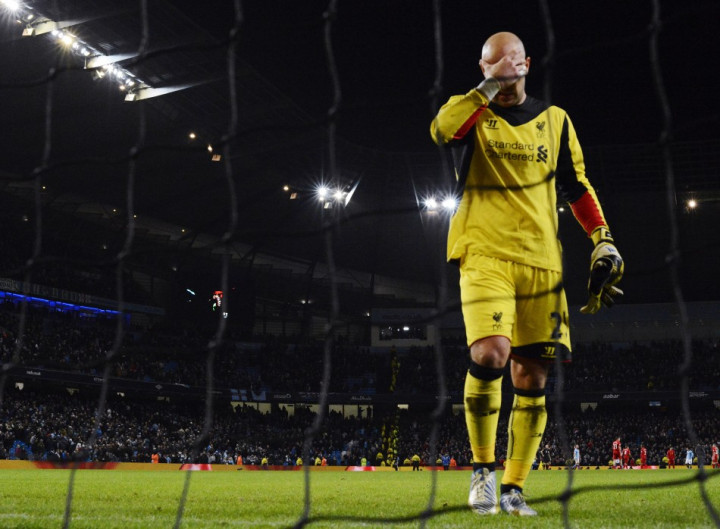 But Smith believes that keeping Reina at Liverpool should be imperative, if the club are hoping to keep continuity in their backline.
"Pepe Reina's future has been the subject of speculation this week with reported interest from Barcelona," he said in the Liverpool Echo.
"If Pepe wants to go he'll go. But I hope he stays because he is a very good keeper and full of passion for Liverpool FC.
"Some people might think it won't be too difficult to replace him because he's just a goalkeeper. But Bill Shankly always believed the spine of a team is vital. And a top class goalkeeper is really important to that backbone, make no mistake about it."
He added: "Liverpool had stability for years with Tommy Lawrence, Ray Clemence and Bruce Grobbelaar spanning no fewer than 32 years!"
Reina's performances for Liverpool this season began as somewhat inconsistent, but improved as the campaign continued, and the side will play their last match with their heads held high as they look to finish in a respectable 7th position in the table.
But Smith believes that while he is hopeful the stopper will stay, getting a top-class replacement must be a priority if he does leave.
He said: "I hope Pepe's time isn't up. But if it is, we have to get a top class replacement in."