Liverpool and Arsenal Defender Target Happy to Continue at Current Club
Swansea City defender and Liverpool target Ashley Williams has no intention of leaving the Welsh club this summer, claims the player's agent.
The 28-year-old has impressed this season and has been heavily linked with a summer move to Anfield. The Reds are in search of a replacement for Jamie Carragher as the veteran prepares to hang up his boots at the end of the season. Williams is also understood to be attracting interest from Arsenal but the player's representative Jamie Moralee insists his client is happy to continue with the Swans.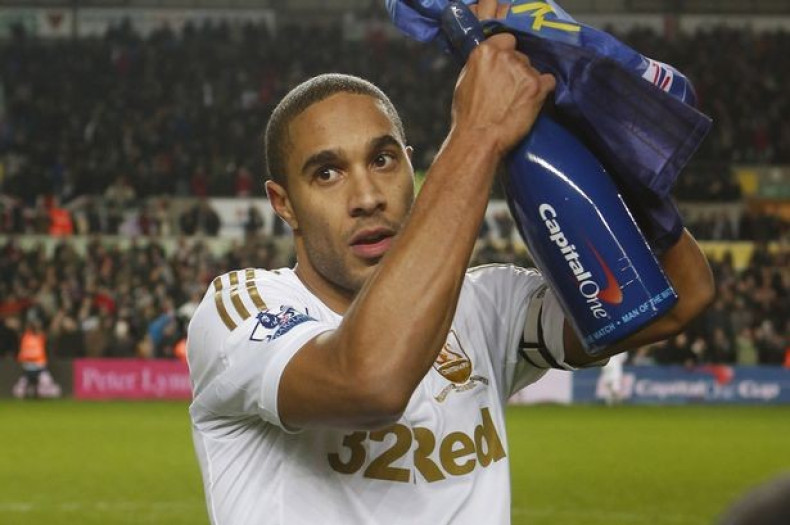 "What I can say is that my player has got no desire to leave Swansea City Football Club. There have been stories linking Ash but his situation now is no different from his situation over the past few years. Ash has always remained a Swansea City player. He is happy there, his family are there with him and he is playing better than ever because Swansea have given him a platform," Moralee said.
"He has been captain for much of this season and he thrives on that responsibility. If he is drawing the attention of the big boys then that is a good thing, because it shows he is developing and Swansea are developing. But he has never knocked on the chairman's door and said he wants to leave and he has never handed in a transfer request," the agent stressed.
However, Moralee did admit that Williams would consider a transfer if a top Premier League club makes an official approach and tables an offer that is acceptable to Swansea.
"If one of the big four, five or six decide to target Ash and put the money down, then there will be a conversation. But it's quite early to even be suggesting this kind of talk because there are still quite a few games to be played before the end of the season," Moralee pointed out.
Williams, who joined Swansea from Stockport County for around £400,000 in 2008, has made 33 appearances in all competitions for the Welsh side this season and led them to a historic League Cup triumph.