West Ham United have officially announced the arrival of England striker Andy Carroll on a season-long loan from Liverpool.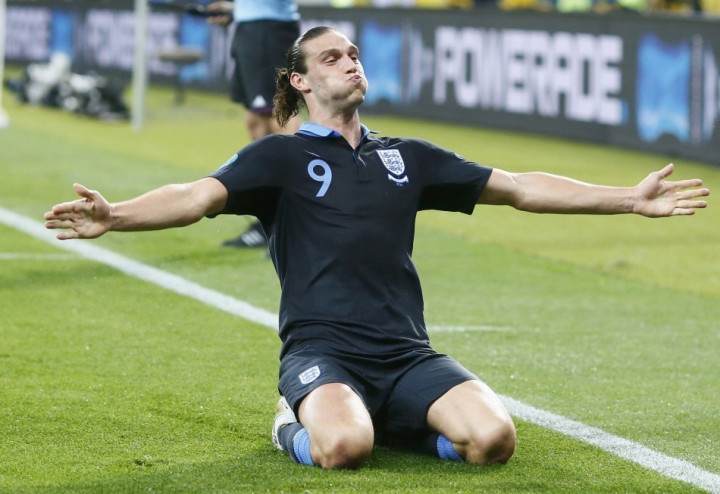 "West Ham United are delighted to announce the signing of England striker Andy Carroll on a season-long loan deal," read a statement on the club's official web site.
West Ham also have an option of permanently signing the 23-year-old striker at an undisclosed fee next summer, according to West Ham official web site.
Carroll, who had failed to make an impression at Anfield following his £35m move from Newcastle United in 2011, had been speculated to leave the Reds all summer, with the Magpies and the Hammers competing for his signature.
Despite Carroll strongly being linked to making a return to St James Park, it was the Hammers who managed to seal the deal with Liverpool. West Ham boss Sam Allardyce, who worked with Carroll in Newcastle, was delighted to land him.
"I think for all parties this is a great signing. Andy is an all-round footballer, but because he is 6' 3" and one of his strengths is his aerial power, everybody dismisses the ability he possesses on the floor. Hopefully he can score goals for us and we will be in a very good position at the end of the year in the Barclays Premier League," Allardyce told West Ham's official web site.
Carroll also seemed happy to join the Hammers following a tough season in Anfield. He is particularly happy about the prospect of getting first team football, which he rarely got with the Reds.
"It's great to be here at West Ham and all signed up - I just can't wait to get started now. I want to be playing games and obviously hoping to score some goals. I know the manager well and some of the lads, so it is nice for me to come to a place where I know people," Carroll was quoted by West Ham's official web site.
"I'm hoping to add a lot of goals and create a few chances. I know Sam from Newcastle and he was a massive reason for me coming. When I worked with him at Newcastle it was great so it was a no-brainer really," he added.