Liverpool are contemplating signing two Ajax stars this summer, with Christian Eriksen and Toby Alderweireld on Brendan Rodgers' wish list. According to the Mirror, the former Swansea City manager is preparing a £22m approach for the two players, each of whom has 12 months left on their contracts with the Eredivisie champions.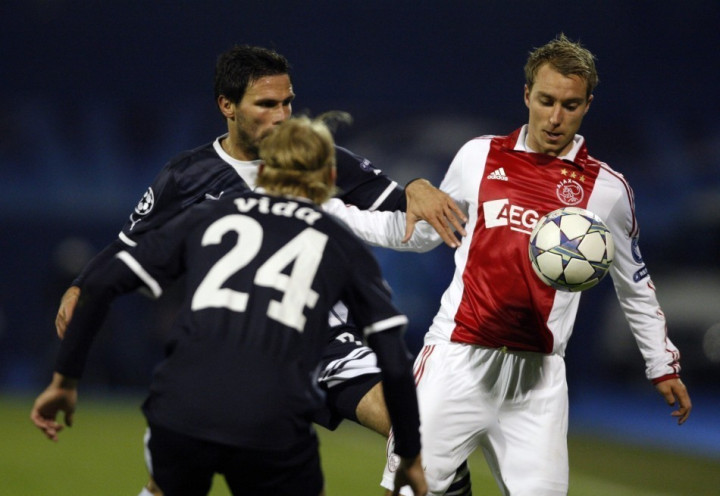 The report also claims the Reds are targeting Chelsea youngster Ryan Bertrand. The 23-year-old is second choice at Stamford Bridge, to England international Ashley Cole, and Jose Mourinho may be open to an offer.
The Anfield club's interest in Eriksen has been public for quite some time, with Manchester rivals United and City also credited with an interest in the past. The Express believes Tottenham and Champions League finalists Borussia Dortmund are also in the race, although the signing of Armenia international Henrikh Mkhitaryan could mean the latter will drop out.
Meanwhile, the highly-rated 21-year-old attacking midfielder is believed to keen on a move to the Merseyside club and will sacrifice Champions League football for that to happen. The Danish international will join new signings Iago Aspas and Luis Alberto and old hands Luis Suarez, Philippe Coutinho and Daniel Sturridge in the front line.
Ajax manager Frank de Boer is not convinced though. The former Barcelona defender believes Eriksen's potential switch will harm his technical development.
"If they play as they do now, I would not go," De Boer told Dutch newspaper Algemeen Dagblad, "The playing style would not suit his own, but, ultimately, it is for Chris himself to decide."
A fee of £15m has been suggested.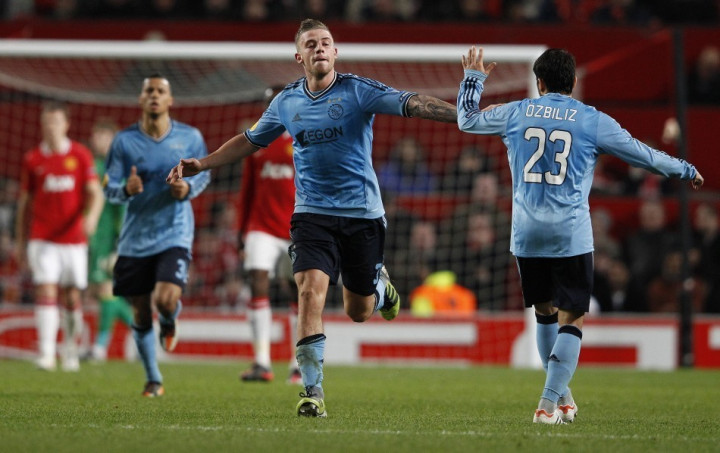 Defensive Reinforcements
Eriksen's Amsterdam ArenA team mate, Alderweireld could be the subject of bid by Rodgers. Liverpool have lost veteran Jamie Carragher this summer, after the 35-year-old confirmed his retirement.
They have signed former Arsenal and Manchester City centre-back Kolo Toure. However, the Express has linked Danish international Daniel Agger linked with Spanish champions Barcelona, meaning Rodgers may want insurance for his back four.
Norwich City are interested and had a £7m bid accepted but the Belgian international refused the move. According to his agent, Soren Lerby, "the problem was... simply failed to agree term."
Alderweireld has stressed he is comfortable with his situation at present and will not be rushed into a decision.
"There is other interest and a transfer takes time. We're only in mid-July it can still be done. If a nice club comes, it can go fast. If there is nothing, then I'll just stay at Ajax," the 24-year-old explained.