Liverpool have placed Daniel Sturridge at the top of their January transfer wishlist, reports are claiming, with the striker showing a great deal of potential for Chelsea but suffering from limited game-time.
Sturridge had hoped to get more chances for the Blues after Didier Drogba left for China, but the 23-year-old has only played five times in the league so far this season.
Chelsea are continuing to trust in Fernando Torres, and with reports suggesting they may be preparing for the big-money purchase of Radamel Falcao in January, life will only become more difficult for Sturridge as he fights for a place.
Liverpool, meanwhile, are desperate for more firepower, with Brendan Rodgers admitting today that two strikers will be high on his shopping list come January.
"We need one or two more players, it's as simple as that," he told the Liverpool Echo after Sunday's 1-1 draw with Chelsea.
"That was our sixth draw, and in a lot of those games we've come back from being behind.
"We've got great character and resilience and survival instincts in the group, and we're dominating games with the ball - but you need materials.
"Luis just needs that support of instinctive goalscorers. If we can hopefully get one or two in January who can help us at the top end of the field we'll turn draws into wins."
And now Talksport are reporting that sources claim Sturridge is likely to make a move to Liverpool, to assist Luis Suarez and create more depth at the club who let Andy Carroll go out on loan on deadline day without bringing in a replacement.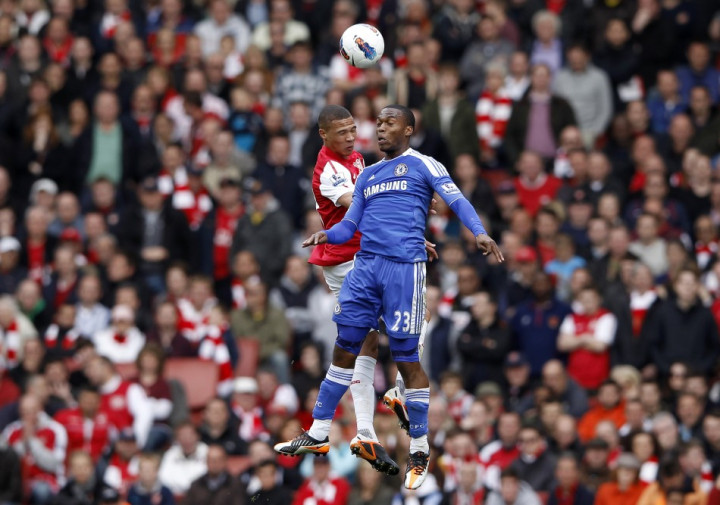 For Sturridge, the deal would be good for both his club and country credentials; playing alongside a host of youth stars who have got mentions for the England squad recently, including Raheem Sterling and Jordan Henderson, as well as captain Steven Gerrard, can only work in his favour.
Sturridge was selected for the Three Lions' friendly with Sweden this week, and the youngster admitted he was very grateful to Roy Hodgson to be included, especially considering he has had limited playing time this season.
"It's obviously a huge opportunity for myself coming into this squad and the manager showing faith to pick me for this friendly," he told Sky Sports today.
"It is a lot more difficult when you are not playing regularly but I just try to train hard - I train like I play - and just wait for the opportunity.
"When the England manager got the job he made it clear it was not just going to be about the players who are going to be starting for their team.
"If he believes in you and he believes you can bring something to the table then he's going to pick you for the squads and it's irrelevant whether you are starting for your team."